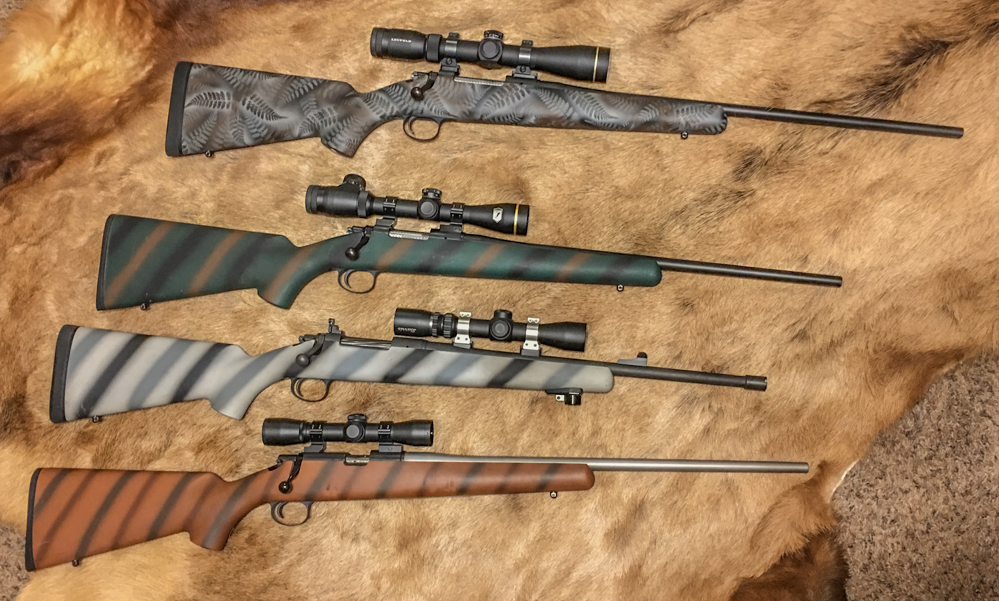 Here are my four New Ultra Light Arms rifles. I sold my fifth – a 35 Whelen – to my best friend in Alaska because he needed it more than me. The point of this post/photo is not to brag, it's to announce a contest. Whomever guess the correct weight of all four of these rifles – as shown and to the nearest ounce – will win autographed copies of my books, Under Orion and Shooters Guide to the AR.
To help with your guessing calculations, the rifle on top is a 243 Winchester, the second from the top a 30 Remington AR, the third from the top a 308 Winchester, and the bottom rifle is a 22 LR. You can post your speculations on Facebook but to officially enter you will have to submit the form below.
The contest ends on 3 November, 2017, and if someone – the first to do so – guesses the weight exactly, they will win this Spyderco knife.
11/3/17: WE HAVE A WINNER: The correct total weight for all four rifles is: 24 pounds, 6.5 ounces.