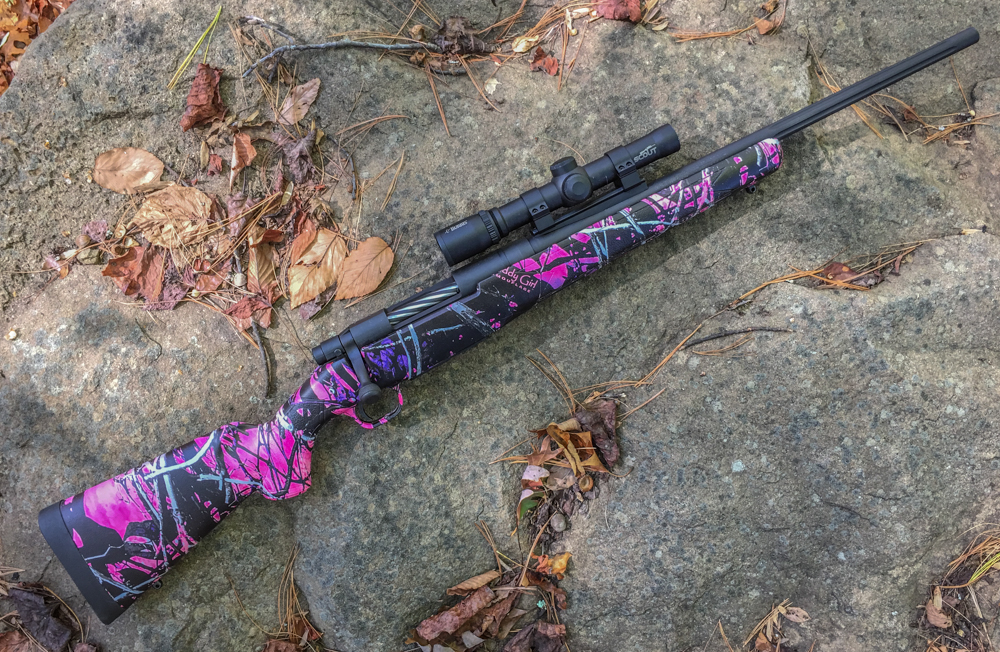 If you're looking for an affordable platform to build a Scout Rifle on, check out the Mossberg Patriot. In 2016 Jerry Dove of Dove Custom Guns and I pioneered this concept and since then it has been a base rifle for a custom scout by Granite Mountain Tactical.
Here is another Jerry Dove rendition, this is a scout he built for my wife on a Patriot Youth – which comes with an adjustable length of pull – and with Muddy Girl camo. I'm not a fan of the camo but my wife likes it.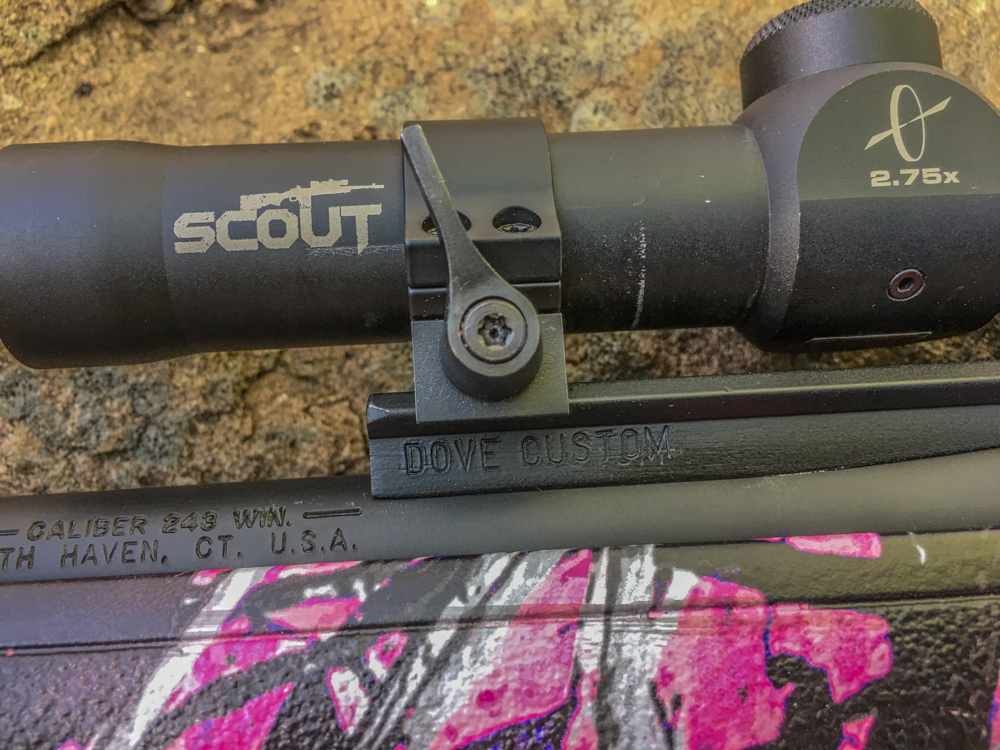 Suggested retail on this rifle is less than $ 450 but you can find them for less than $ 400. The Dove Custom scout scope mount is about $ 150 installed, and if you must have open sights, you can get them from XS Sights. My wife did not want the open sights.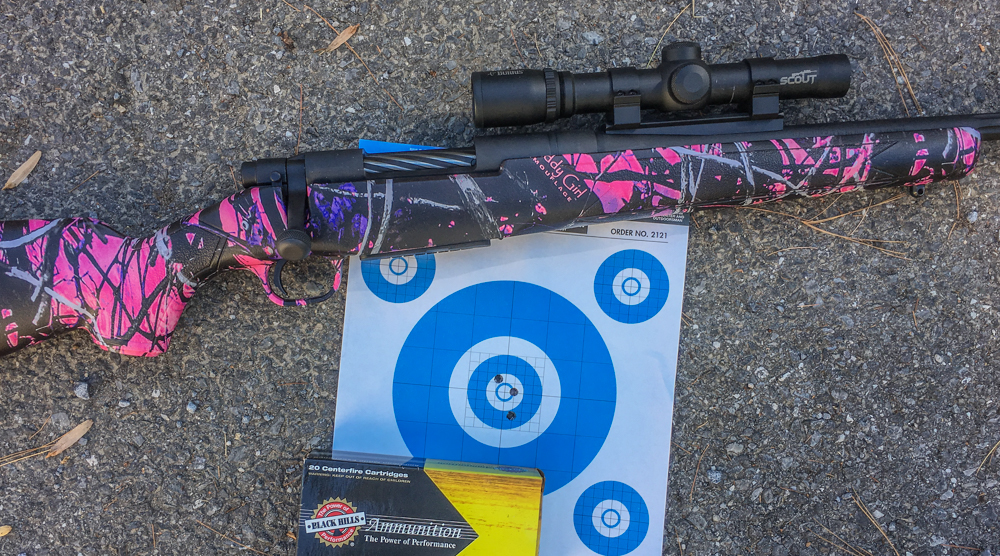 Either way, you're into the rifle for about $ 550 and you cannot find a better Scout Rifle for that price anywhere. Weight as shown: 7 pounds, 2 ounces.
For more on Scout Rifles, check out The Scout Rifle Study.