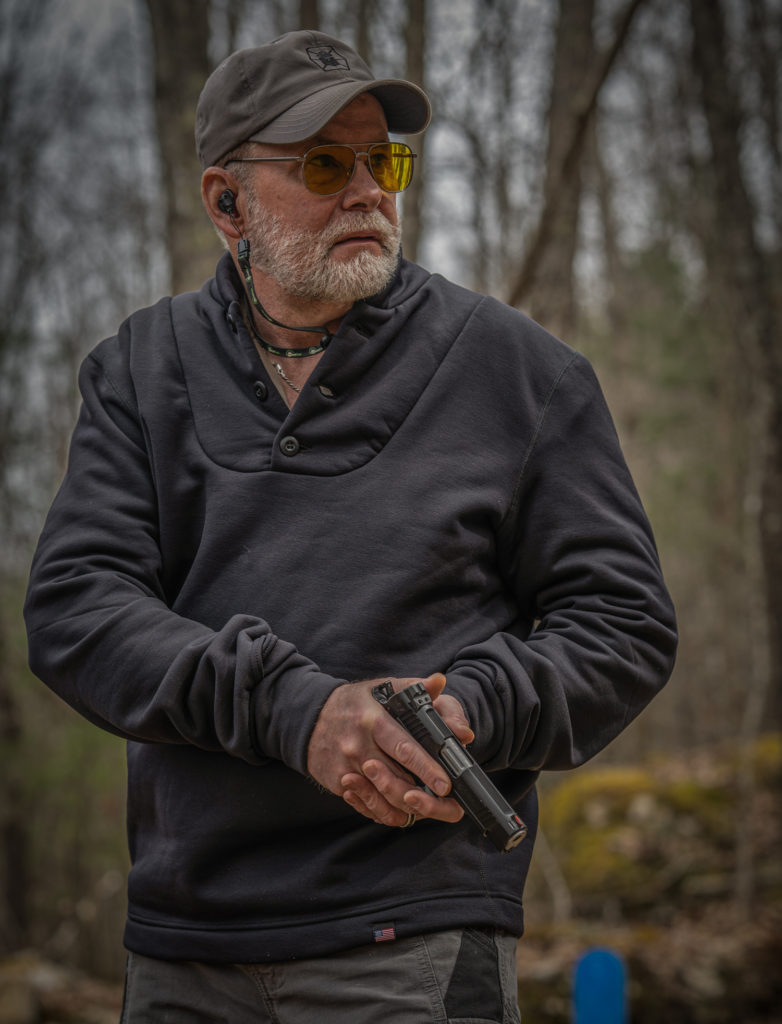 CONSULTING/RESUME
In 1984, just out of Basic Training, Richard established the New River Mountain Rifles, which was the first traditional muzzleloading organization in Southern West Virginia. During the early reserve/guard-status of his military career he worked as a structural draftsman and was later assigned to the West Virginia Army National Guard in an AGR status serving as a Recruiter, Readiness NCO, and Armor Instructor. His last assignment was in a reserve/guard status as a M1 tank commander and the pistol team coach for the 1/150 Armored Cavalry Unit headquartered in Bluefield, West Virginia.
His law enforcement career began with the Fayette County, West Virginia Sheriff's Department. Later he worked as a Patrol Officer and Firearms Instructor with the Princeton, West Virginia, City Police. Richard modernized that department's approach to drug interdiction and revised their firearms program. Working with the Fraternal Order of Police, Richard directed their civilian/law enforcement competitive pistol program. His last law enforcement assingment was as a Special Agent/Firearms Instructor with the Norfolk Southern Railroad Police. Richard Mann is a graduate of the West Virginia State Police Academy, the Southwest Criminal Justice Training Academy, and the NRA Tactical Law Enforcement Instructor's Development School. He has attended numerous military and law enforcement training schools.
Between 2004 and 2006, while working with Ballistic Technology, Richard patented a revolutionary medium for the terminal performance testing of rifle, shotgun, and handgun projectiles. He also patented a riflescope reticle. He was the compiling author of the groundbreaking book, Rifle Bullets for the Hunter and has consulted on a variety of projectile development programs. He has also worked with firearm and accessory manufactures to help with the introduction of a variety of well received products. Richard has hunted on several continents and in many countries.
Richard's military, law enforcement, and world-wide hunting experience, coupled with his private range facility in West Virginia, uniquely positions him to provide important advice and consulting services from either a public or veiled position.