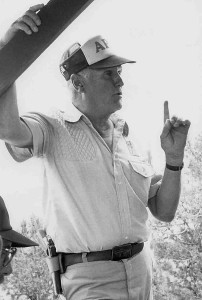 There was a time, not all that long ago because I can remember it, when the profession of writing about guns and the outdoors was looked at in an entirely different light. There were men who penned words and there were readers who anxiously awaited their publication. Pulling a gun or hunting magazine from a mailbox was as exciting as a first kiss from a new girl.
There were writers who excited readers. There were writers who inspired readers. And, there were writers readers respected. Keith captured us with his rough-cut honesty, O'Connor soothed us with his easy flowing sentences and Ruark reminded us that Grandpa was indeed a special man.
These men of the last century crafted a nation of hunters and shooters. In a round about way, they assembled their flock of followers and those who were good students still pass on their lessons. I learned things from these men; worthy lessons that still guide me along as a shooter, hunter and even as a person.
Four men were responsible for my early and never ending desire to write about guns and hunting. The first was Jeff Cooper. His matter of fact, practical approach made sense when a lot of what I read seemed contradictory to reason. The next was Gary Sitton. I've yet to read the works of any writer who could make me feel more, with only 1000 words, than he could.
Later on, as I became more able to just barely grasp the art of communicating about guns and hunting, it was Finn Aagaard who kept my attention. Finn wrote about things he knew about and when he didn't know about something he tested and experimented until he did. My final inspirations as a writer come from John Barsness. John has a way of making something as boring as turning case necks an enjoyable, entertaining and educational read.
I'm not original, I'm just a shallow reminder of the greats who created the venue I use to, in a way, stay close to their memory. Cooper keeps me practical, Sitton keeps me real, Aagaard keeps me honest and Barsness' lessons remind me that writing about guns is half education and half entertainment. If you're not entertaining, no one will read a damn thing you write.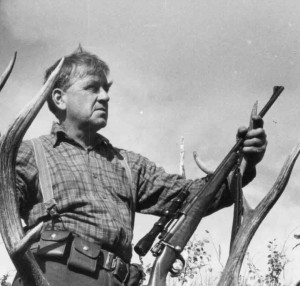 So it is that the days of the great gun writers are gone. There will never be another Cooper, Keith, O'Connor, Aagaard, Sitton, Skelton or Jordon. The world of communication has changed. The Internet and the plethora of gun blogs, gun magazines, gun television, gun DVDs and those who write about guns (including me) have, in a way, polluted the water.
The good thing is that now, no matter how you believe or what you think, you can find a writer who reflects your sentiments. That bad thing is that, no matter how you believe or what you think, you can find a writer that reflects your sentiments. With the modern world of outdoor communication its no longer about the message it's more about the character the communicator plays. Good actors always seem to draw a crowd which is why no one is standing in line at my front gate. I guess I could blame that on the dog.
So what's my point and why am I even bothering with this? A Facebook post by Nosler reminded me that last night I was re-reading some articles from some of the names I've mentioned. That's when it hit me that 50 years from now, when all my current associates and I are pushing up daises, folks will still be reading the works of these same men. Why? Partly because they were first and partly becasue they were just damned good at what they did. All that we are doing now is telling the same stories in a different voice. Fortunately for us, there are some folks out there who never heard it the first time or who don't get tired of hearing it over and over.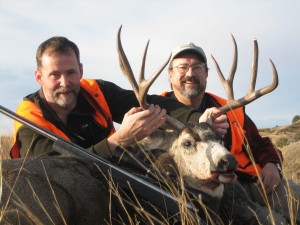 Do yourself a favor and read what some of the great gun writers had to say. You may have to go to a library, you may have to visit a friend who has old magazines or you may have to do some serious Googling on the Internet. But, trust me, your time will be well spent.
Where have all the great gun writers gone? I believe they're sitting around a campfire on the back 40 of Gunsite, drinking whiskey, smoking cigars and talking to John Wayne. They've saved a seat for Sheriff Jim Wilson (The Sheriff told me in no uncertain terms that them fellows are going to be waiting for a damn long while.) and they're probably arguing about which is better, the .270 or the .30-06. Not because it matters but because that's what gun writers do…Even the great ones.