HERE is an interesting essay on defensive handgun ammo penetration over at Common Sense Tactical and Practical. I don't want to start a debate but I would like to add a comment from a man, Finn Aagaard, who probably knew more about terminal bullet performance than any one currently writing on the subject. Finn believed that, absent adequate penetration nothing else mattered. With only a modicum of common sense you can see how this would apply equally to hunting or personal protection.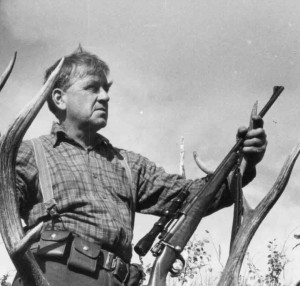 The thing is, shooting into gelatin only tells you how deep a bullet will penetrate in gelatin. When you start putting clothes on a block of gel – or even adding pork ribs between the clothes and the gel – what was once adequate penetration can sometimes become deficient. You've all probably heard about the man who was saved when a bullet hit the pocket bible he carried in his chest pocket and of course Teddy Roosevelt was probably saved by the long speech he wrote and carried in his pocket when he was shot.
All that being said, when it comes to stopping – not killing or mortally wounding – a bad guy with a handgun, the pain you are able to inflict might have more to do with making him stop doing bad things than anything else. Course, we cannot depend on hurt so it seems best to follow the wisdom of Finn, no matter what you are shooting at.