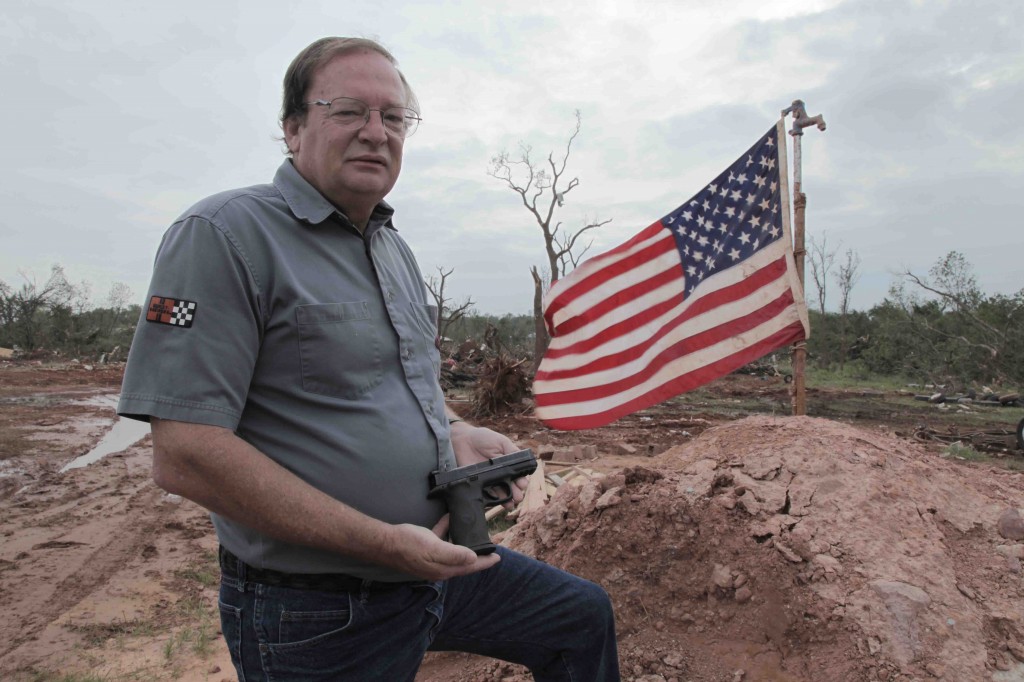 Everyone knows the horrific power of a dark, monstrous tornado. When a powerful tornado (rated by the National Weather Service as an EF-4 with winds up to 200 MPH) ripped through central Oklahoma in May 2013, homeowner Pat Brand lost everything. He huddled along with 10 neighbors in a protective underground shelter as the violent storm roared overhead. When he emerged after the tornado passed, gone were his home, truck and a Smith &Wesson® handgun that was equipped with Crimson Trace Lasergrips.
"When I came out of that shelter, I was shocked to see everything I owned was completely gone," stated Brand. "All I had then were the clothes and boots I wore when I went into that shelter. My home was gone down to the foundation, and so was my truck. Also gone was my Smith & Wesson handgun."
That handgun—a S&W M&P® pistol chambered for .40 S&W—was later found more than 600 yards away from the site of Brand's residence. The gun was so coated in mud that it was initially hard to recognize it as a handgun. The neighbor who discovered the pistol returned it to Brand who then took the questionable firearm to a local gun shop for cleaning. There gunsmiths began the cleaning process and were suddenly amazed to see the Crimson Trace Lasergrips activated when they grasped the firearm. The gun—and the Crimson Trace Lasergrips with Instinctive Activation—had survived the powerful tornado plus nearly a week outdoors in the rain and mud. Both passed the gun shop's inspection and were determined to be fully functional—and the handgun was returned to Brand. The Lasergrips and handgun had survived a powerful tornado.
Pat, I am sorry for your loss. I'll be sending you a copy of my book, Handgun Training for Personal Protection, for free; something to get that new library started.  RAM