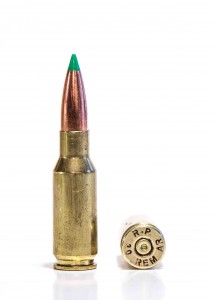 And yet another case of folks who think they are smarter than everyone else and are giving bad advice about something they don't have any experience with. Not too long ago I commented about keeping your mouth shut and referenced the Versacarry and how some folks who had done nothing more than fondle it and smell it, turned up there nose to it.
Several commented here and on Facebook about how unsafe it was and in one case a person insinuated that since they are in the education business – a firearms instructor – that somehow that made them more qualified to look at something and make a determination.
Well, let me tell you what makes you qualified to make a determination; experience. None of those commenting on the Versacarry told you how long they had been using one, how many times it had failed or how many consumers had actually accidentally shot them selves while using it. (None!)
Here is another example of bad advice given, due to either inexperience or an effort to be funny. A reader wrote into Field & Stream and asked:
"I have read great things about the .30 RAR, but I can't find a single source for brass. Is there something I'm missing, or did Remington drop the ball here?" 
Field & Stream's rifle guy – Dave Petzal – responded with:
"I don't know where you read those great things, but I'd look elsewhere for information from now on. The .30 RAR's light, low-ballistic-coefficient bullets lose velocity rapidly, and the fat cases limit magazine capacity. My guess is that Remington is trying to forget the thing exists."
Dave Petzal, Field & Stream "Smart Guy" September 2013 
The reader's first mistake was asking for sound advice from Field & Stream about a modern rifle cartridge designed for the AR 15. Petzal's mistake was giving advice about something that it would obviously appear he has no experience with.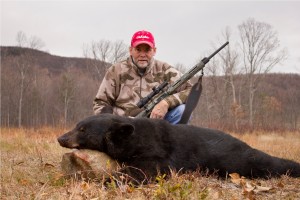 If he had he would have know that the .30 Remington AR duplicates .300 Savage ballistics and that it will push a 150 grain bullet to 2600 fps with proper handloads. (Hey, the guy was asking where he might find brass.) If he had the field experience with the cartridge he would have also known that those low-ballistic-coefficient bullets are capable of cleaning killing big game animals from pronghorn to Kudu out to 300 yards. (Not many hunters got any business shooting further than that. I know I don't want to!)  I'm also surprised that being the Melvin Forbes disciple that he is, he did not know that a rifle form New Ultra Light Arms in .30 Remington AR is probably the lightest / most powerful rifle Melvin Forbes can make for a commercial cartridge.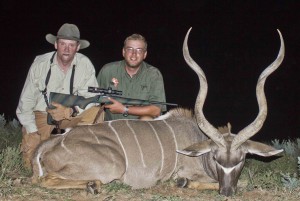 As for the magazine capacity issue, an AR 15 in .30 Remington AR will hold 10 and one of Melvin's rifles will hold four and it will feed those fat cases perfectly (WATCH THE VIDEO). Capacity should not be a problem or a hunter unless you cannot shoot.
Of course I know Petzal, like him and respect him – even if Jack O'Connor didn't –  and I know he has a great if not sometimes weird sense of humor. Maybe he was just in one of his funky moods and thought he would make a funny. One thing he might be right about is that Remington might want to forget the .30 Remington AR because they made such a mess of its introduction. Maybe they should not have asked the old time gunwriters who don't like or hunt with ARs to write about it.
That does not change the fact that it is the first commercial cartridge to turn the AR 15 into a true big game rifle capable of taking anything in North America.
Come on Petzal, you can make a better – funnier – joke than that. Drop by my camp in WV, I got some deer you can try the .30 Remington AR and those low-ballisitc-coefficient .30 caliber bullets out on. Afterwards we can sit by the fire and you can tell your best jokes.