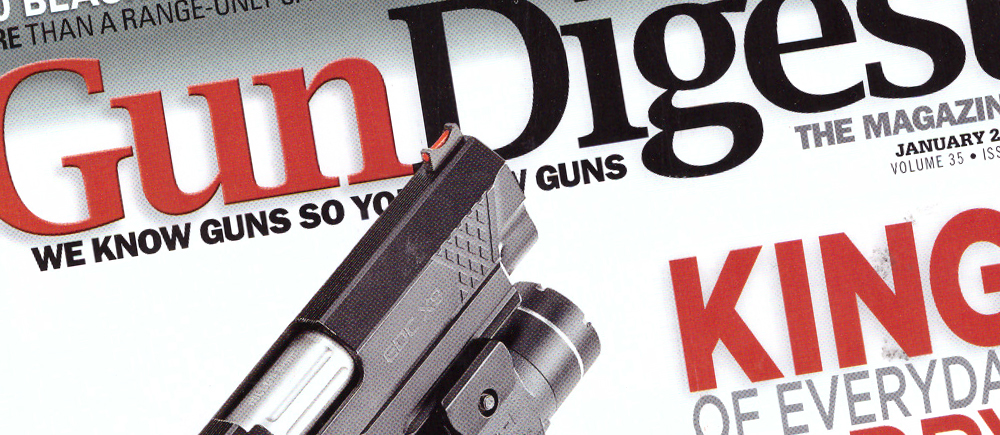 The guns, gear, and gadgets will all fawn over are interesting, but the real stories – the good stories – are always about people. Those are also the stories I like to write the most. Here is one direct from the pages of the January 2018 issue of Gun Digest magazine. For those who may not know, I write the handgun column for Gun Digest and generally contribute a feature each month. Under the new editorship of Luke Hartle – yes, he is a yankee, but I think there's enough redneck in him to balance it out – Gun Digest is becoming an excellent version of a modern firearms periodical. I'd suggest you check it out. You can subscribe HERE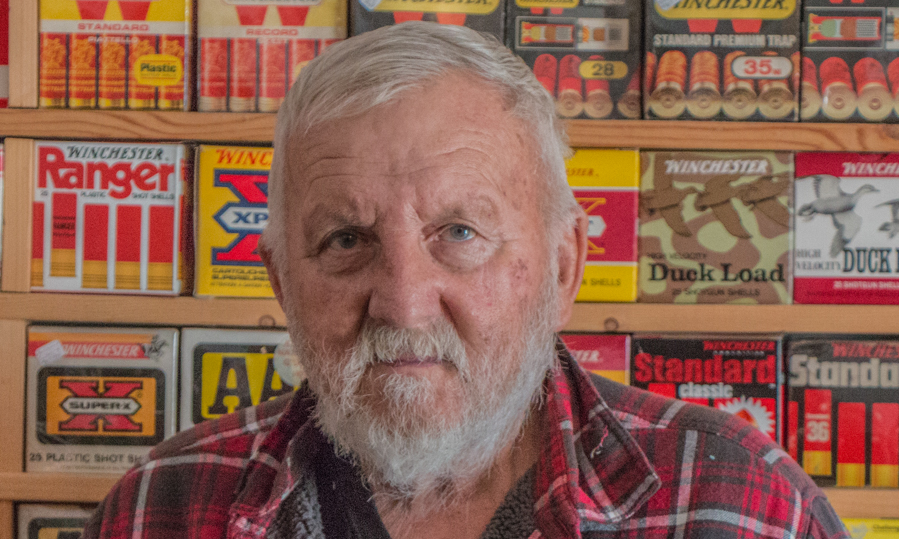 The old man shuffled to a cabinet on feet that'd carried him for almost 80 years. He grinned, leaned close enough I could smell cows, corn, and diesel, and said, "This here's the good drawer." It contained a hoard of shot shells. He picked up a candy stripped example, handed it to me, and said, "This'ns worth five hundred dollars." Marv had my attention.
Marvin "Marv" Briegel worked hard all his life, but the only paycheck he ever received was during his three years in the Army. Marv is a farmer, always has been, always will be. He's damn proud of it too, because he knows it's a profession too good for most. Marv's also a hunter. On his farm along Nebraska's Republican river he once used a 270 Winchester to put a Boone & Crocket whitetail on his wall. That wall, by the way, is in a vault that's part of Marv's otherwise inconspicuous farmhouse.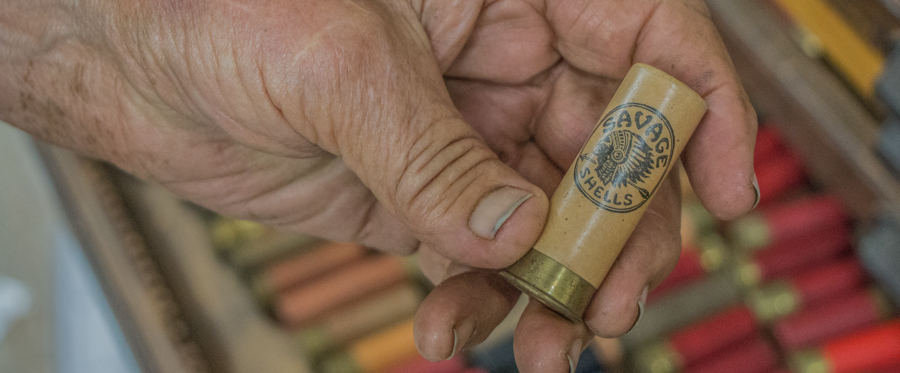 Inside it's the Marv Show, and it starts with a four-bore shotgun. "I ant shooting that!" I said. Marv grinned, "I ant letting ya." Then there are the near dozen lesser gauges, Herter's rifles, and an example of every Knight muzzleloader made. But the Marv Show is mostly about cartridges. I spent hours fingering through drawers of paper-patched cartridges, all-brass shot shells, and other munitions I'd never seen, all while Marv gave John Madden-like color commentary. "Now here's a shell you don't see often. I got that'n from an old boy in Oklahoma. That's a window shell. You know what a window shell is?"
As editor of Gun Digest's 13th Edition of Cartridges of the World, I'm sometimes referred to as the, "ammo guy." Amazingly, while deer hunting in the no-stop-light town of Arapahoe, Nebraska, I'd uncovered a physical manifestation of the encyclopedia I'd worked so hard to publish. Historical cartridge collecting is a niche but serious endeavor. Marv's passion likely exceeds that of Trump voters and, yes, even turkey hunters. He's even been to Germany to scavange ammunition antiquities.

I asked how a fellow might start cartridge collecting. Marv said, "My first was a 45/100 Pacific Ballard," Nudging me with his elbow, "but rimfire cartridge boxes are where a guy should start. They're affordable and easy to find. Just make sure they're full"
But most of Marv's collection is shot shell related and I asked why. "With shot shells the information is printed on them, and it matches what's on the box. It'll tell you gauge, shot size, and so on. With rifle and pistol cartridges all you got's the head stamp and no idea bout much else." Then, with the intensity of a stock trader sharing his first inside tip, Marv leaned in, looked around like, to see if anyone was watching, and whispered, "Robin Hood. Any Robin Hood shot shell is good and the boxes are better-n gold."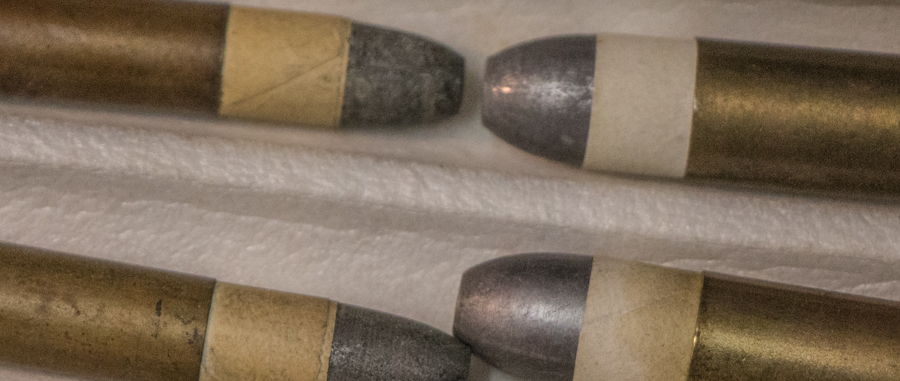 I left Marv a signed copy of Cartridges of the World and a .25 caliber wildcat cartridge I'd based on the 6.5 Creedmoor. Marv gave me something a bit different; a little, but well endowed, bobble-girl off the dash of his – dirtier on the inside than outside – pickup truck.
Passing through the vault door I looked back and Marv was fondling the cartridge I'd given him. He'll put it in a drawer and someday show it to some guy like me. The bobble-girl? She'll go on the dashboard of my truck, just to remind me who the real ammo guy is. I named her Casey.