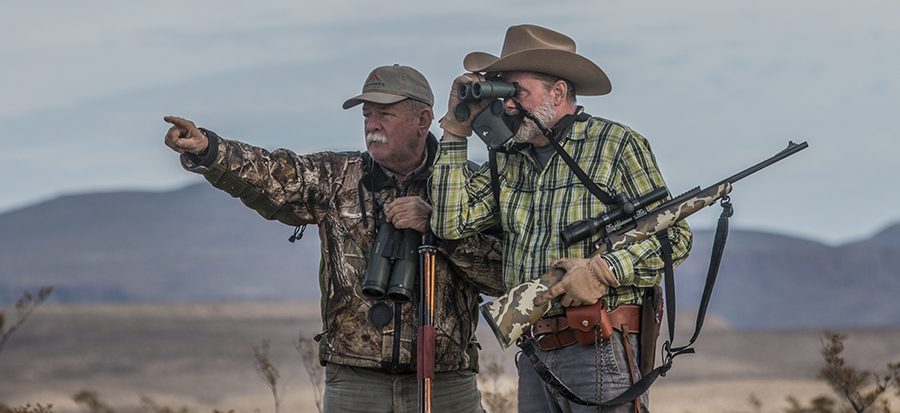 First, let me implicitly state that I don't care how you kill your meat. I don't care if you shoot it at 800 yards with a 6.5 Creedmoor and I don't care if you poke it in the ass with a spear. Hell, I don't care if you club it with a Louisville Slugger. If you kill it to eat it – or to feed another – and you kill it legally…I don't care.
Several prominent outdoor writers have attempted to address the ethics of long-range hunting. I'm not going to do that. Arguing the ethics of how a hunter legally kills is – at least to me – like arguing the ethics of how someone has sex. If it's legal, and if you're not the one on either end of the activity, it's really none of your business.
What I want to offer is not a limit on how far you should shoot at an animal, but a pragmatic look at hunting as a sport and ultimately, enjoying the shot you may or may not take. We hunt for meat, for horns, and for hides, but mostly we hunt for fun, and to contribute to the conservation and management of wildlife. Some find fun in seeing how far away they can shoot at, hit, and kill, an animal. This could be because they want to show off, because they do not know how to get closer, or because they believe hunting is mostly about shooting.
Yes, hunting is ultimately all about the shot, but it's not about making the shot as much as it's about getting the shot, ideally a shot that should be a sure thing.
To keep things in perspective let's identify the real challenge involved in long-range hunting. It's the hitting and killing of the animal. For most hunters, once the distance exceeds about 250 yards, the shot becomes difficult. The challenge therefore is making the shot and that's something that can be done much more practically, and with no chance of a bad outcome, on a shooting range. Yes, shooting at long-range takes skill and success at it can be satisfying, but it's skill that can be tested, and satisfaction that can be found, without blood loss or potentially bad outcomes.
Should you enjoy the shot or the hunt?

In November I was hunting free-range scimitar horned oryx in Texas. The country was so open the only place you could pee in private was on the other side of the truck. I figured my shot was going to be long. I'd even practiced extensively out to 500 yards and was prepared and confident. On our last stalk we managed to work to within about 420 yards of a group of oryx. Thinking that was as good as we were going to do, I began to measure the wind and look for a place to shoot from. It was exciting but not heart pounding exciting.
My guide, Steve Jones of Backcountry Hunts, suggested we try to work up a narrow draw and get ahead of them. I figured this fruitless; we would have to cover about 200 yards within their vision as we paralleled their path. We took off, ducking from bush to bush, hunkered down, and fast stepping. 20 minutes later we set up where we thought the oryx would come to. We were in the open, exposed, with no cover. We waited, waited some more, and finally Steve spotted the long sweeping horns of the lead oryx. For the next 30 minutes those oryx moved around us, sometimes within 30 yards. The problem was not getting a shot, it was getting a shot at the only bull in a group of 15.
My knees were screaming and my heart was pounding. I figured the oryx could hear both. All that noise was probably why they were looking at us, confused, like a wino when he has a full bottle in each hand. Finally, Steve identified the bull, and between racing heartbeats and clumps of greasewood; I shot him at 54 steps. The shot was easy, getting it wasn't. And that's where I think too many hunters are doing it wrong.
I believe hunters would have more fun working for the sure shot and not the difficult one. A sure shot means there's less chance the animal will run, suffer, or be lost. A sure shot means you have not just found, but hunted the animal. Hunters should brag about the surety of the shot they manage to get, shooters brag about the difficulty of the shot they took. If you're a hunter and a shooter you can brag about not buggering the sure shot you took.
I've made some astoundingly long shots on animals, but the deed was one of marksmanship. Striving to be a good marksman is a worthy goal, striving to be a good hunter is just as worthy, if not more. Finding a practical and realistic balance between the two is noble. Professional hunters, like Steve Jones of Backcountry Hunts and Geoffrey Wayland of Fort Richmond Safaris, strive to get their hunters close. Some would argue it increases the chance for success, but I submit it mostly increases the value of the hunt/experience. Sometimes the closer you get the harder your nerves are to control, and feeling those nerves is a wonderful thing, a thing that is near impossible to experience from a quarter-mile away. This is why outfitters sell hunts as opposed to shots or animals.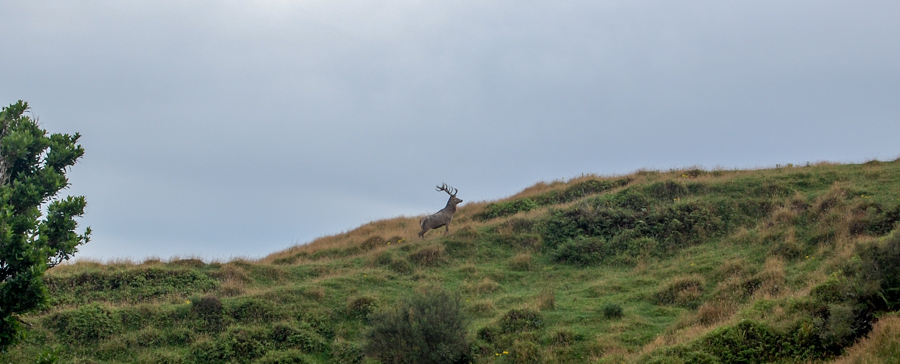 Unfortunately too many modern hunters are trained by television as opposed to a professional, a father, or grandpa. And sadly, real hunting doesn't make good television. This is partly because its damn near impossible to film. Why? It's difficult to get a hunter close to an animal, and damned difficult when a guy with a camera is tagging along. It's also partly because it's hard to relay the difficulty of the challenge to the viewer. When you're shooting at an elk at 700 yards, the challenge is clear and easily defined. When you have to use stealth and predator skills to cover 700 yards, it takes a choreographed production, lots of hard work, and good music to convey the challenge, excitement, and adrenalin the hunter is struggling to control.
I frequently say, "it's all about the shot." Part of that – actually the largest part of that – is about getting the shot. Making the shot should be easy and it should be sure. Anything less than that and you're essentially depriving yourself of the fulfillment of the reward your genetic wiring has programmed you to seek.
Long range hunting basically boils down to – let's see if I can make that shot. Hunting, real hunting, boils down to – let's see if I can hunt that animal and secure a sure shot. Those are dynamically different things. Shooting animals at distance is sometimes part of the hunt. It should not be the only part – or goal – of the hunt.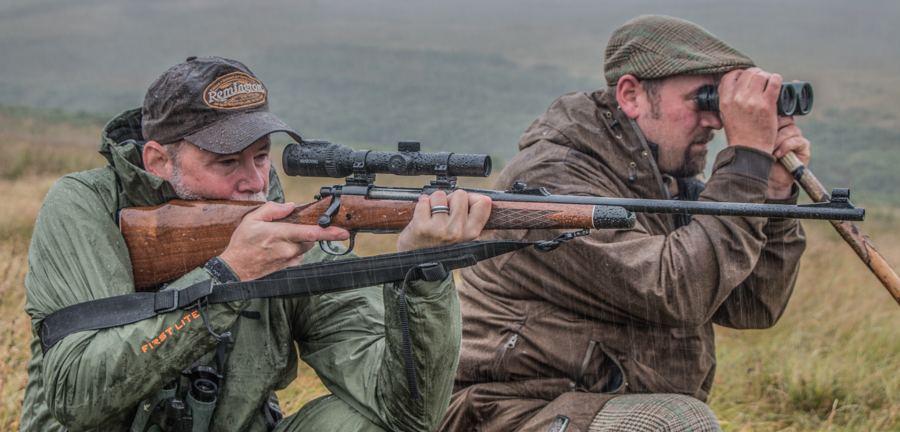 Here are three simple rules I'd suggest you follow to help make the most of your hunting experience. If you can get closer, get closer. If you can get steadier, get steadier. If you're not sure of the shot, don't take it. If you cannot abide by these rules you might want to do your hunting on a shooting range. Steel targets are easy to sneak up on. They won't run off if you miss, and they'll not suffer needlessly from bad hits.
Like I said, hunt any legal way you like; I really and truly don't care how you do it. The point I'm trying to make is that maybe you should be the one who cares. We hunt largely for fun but to also satisfy our genetic makeup. I'm just telling you how you can find more fun and satisfaction, and become a real hunter and not just a shooter.
It's a new year. Might I suggest you resolve to become a better shooter and hunter, and then learn to mesh the two disciplines in a way they compliment each other.