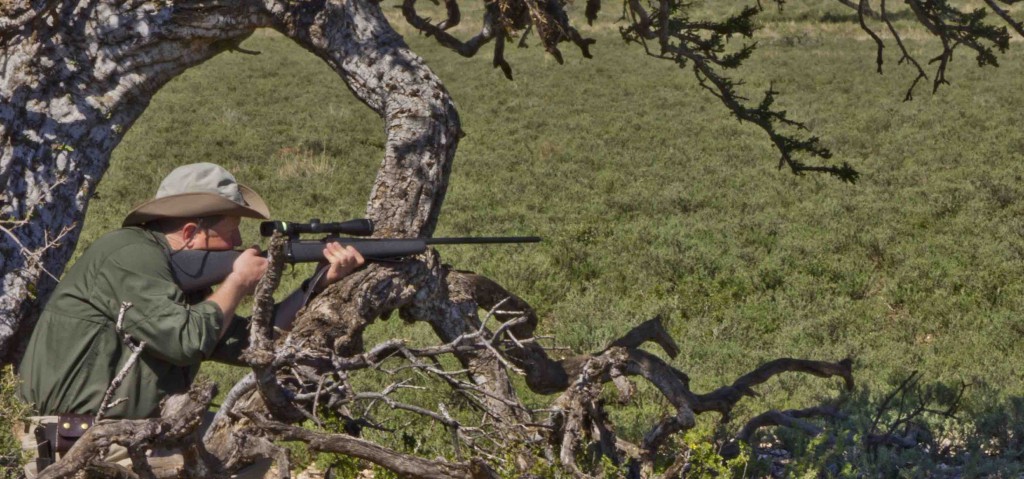 We here a lot of talk about maximum effective range but how effective are most shooters at the distant ranges where a rifle is capable of being effective? I've connected with very small targets at ranges beyond 1000 yards. I've also missed deer – given a shot I thought was easy – at about 100 yards. I'm sure many other hunters have done the same yet, we all pontificate on and prepare for shooting across canyons and bean fields.
Some even make a career out of long range hunting. To me, "long range hunting" is an oxymoron. If your goal is to demonstrate how well you can shoot, you do not need a live animal to complete that demonstration. If your goal to is prove how well you can hunt, you do not need a rifle. Hunting, as we do it today, should be a balance between finding the game and shooting it.
Somewhere there is a long range hunter who condemns those who hunt behind a fence and somewhere there is a hunter behind a fence who dose not know or care how far his bullet will drop at 500 yards. I've tried both and I know that hunting behind a fence, like is often done is South Africa, can be a difficult and enjoyable experience. I also know that assassinating an animal from almost a half mile away only proves one thing and it has very little to do with hunting.
So, I'm curious. Forget maximum effective range. What do you consider a maximum practical range if say for example you are hunting with a .30-06 topped off with a 3-9X riflescope?
[poll id="14″]