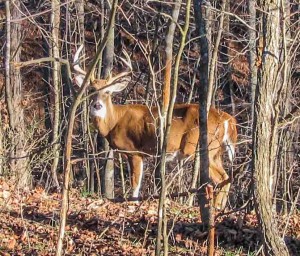 On his, The Gun Nut blog, my elder and esteemed colleague David Petzal, has presented an essay on long range shooting, specifically as it relates to hunting. It is an interesting and thought provoking read; Dave theorizes about the current trend and fascination with shooting animals at long range. Though not explicitly stated, Dave raises the ethical question and sort of blames this new age style of hunting on smart phones and the Internet.
I think blaming the Internet has become the de facto, old guy response. Maybe Dave is right, I don't have a psychology degree and I'm no expert on human behavior but I do bridge the gap between Petzal's generation and the new generation he is referring to. I also work on the theory of logic and like Sherlock Holmes said, "The world is full of obvious things which nobody by any chance ever observes."
Hunters have been attempting to extend their range since the first rock was thrown. No doubt, long ago two missing links were warming by a campfire, stuffing half cooked meat in their mouths and one of them was praising the other for the exceptionally long throw he made to bring down their dinner. Then came spears, bows and early firearms. Longer effective ranges came with each advancement.
As Petzal remarks, "Bringing down critters at long range is nothing new." What is new is the definition of long range and the ease with which hunters – through the Internet – can share their hunting and shooting prowess with the world. I've seen the hunters' definition of long range change in my lifetime. When I was growing up, long range was anything beyond 200 yards. By the time I was in my 20s it had grown to 300 yards and not that long ago, long range meant 500 yards or more. Today, I'm not sure there is a near side limit.
My definition of long range with regard to hunting has evolved into something fairly simple and not all that far away. To me, long range is any shot where it will take the bullet more than a third of a second to arrive on target. This distance of course will vary depending on the cartridge fired. Why one third of a second? That is the time it takes any cartridge to travel a distance where it will either rise or fall above or below the line of sight more than three inches. Its also the distance within which all bullets, regardless of the cartridge they are fired from, will still arrive on target with enough velocity to expand.
For me, if you cannot hold on the kill zone and get the hit – without using some high tech reticle or by twisting on your scope adjustment knobs – you're shooting at long range.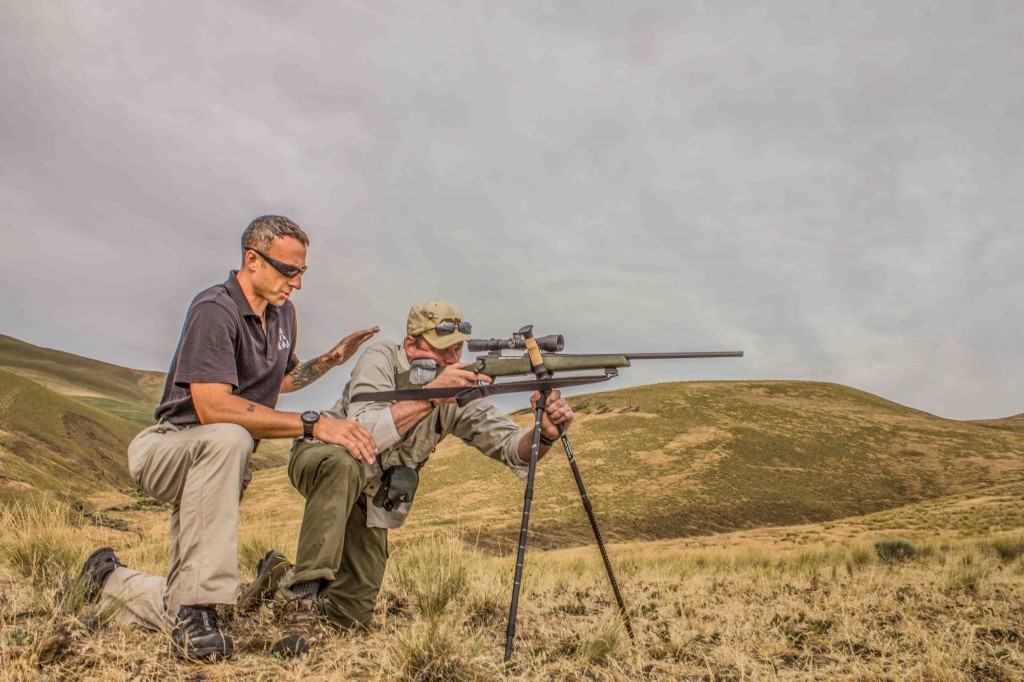 I try to keep my shots within one third of a second but sometimes I cheat. But, only when the conditions are perfect and I'm confident I can make the shot. I haven't always been that way. Not all that long ago I'd shoot way out there and have had some success doing it. However, as my ballistic and hunting knowledge increased, I began to see how irrational it was.
I believe that the desire to shoot animals at long range is just an early stage in the natural progression of the hunter. I also believe that the progression will continue and as logic an experience prevail, the term long range will get shorter and shorter with age. Experience has a way of teaching us better than lecture. Thousands of wood stoves through history have proven this.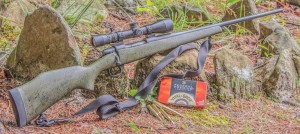 One thing I have learned is that, given todays shooting technology, it is much harder to get within one third of a second of an animal than it is to kill one a half second distant. Inexperienced hunters, like I was at one time, take the easy way out. They pull out their ballistic calculator, get prone behind their tack-driving rifle, dial up their scope and take the shot.
As hunters get older, more experienced and learn how to hunt better, their thoughts of long range will mirror those memories of throwing pickup lines at hometown hotties in a night club. A hail marry becomes less appealing with age. Experience will teach them to go with the more rewarding option. Getting closer has a higher payout whether you are talking about elk or good-looking women.
Obviously, this is called growing up and that's something all hunters eventually do.
Are hunting and hunters changing like Petzal hypothesizes? Sure, but that's nothing new. I'll be damned if I want to hunt with a rock or a sharp stick. I don't even want to hunt with a .30-06; that thing's over 100 years old!