It's hard to buy Christmas gifts for shooters and hunters because they are all just so damn picky about the gear they use. Similarly, there is a lot of junk out there; sometimes it's hard to know if you're buying trash or treasure. Well, I'm here to help. Here are 10 products I can vouch for because I own them and use them. I'll bet you a dollar to a donut that if you select any of these as a gift for someone else or yourself, everyone will be happy.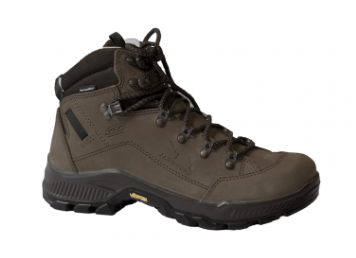 Jagdhund Schopfl Boots
I'm kind of a footwear snob. I learned a long time ago that if you are not comfortable while hunting or on the range, your enjoyment and success will be diminished. I stumbled on these boots a few years back and have not been disappointed. I wore the same pair almost every day for two years, and that included two months on safari in Africa. Originally offered in green, they are now available in brown. They are solid and worth every penny.
$308.00
Sig Sauer Kilo1250 6×20 Rangefinder
Knowing the distance to the target is a prime requirement when it comes to getting a hit. Over the years I've tested dozens of laser range finders and have yet to find one better. I've use this rangefinder in Africa on three successive safaris and it has yet to meet its match – and that includes rangefinders costing four or more times as much. It has become one of the most revered pieces of gear at Fort Richmond Safaris.
$324.99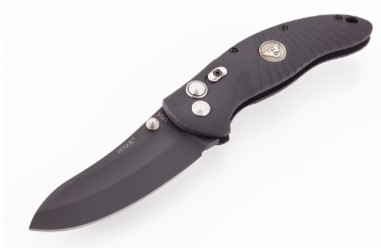 Wilson Combat Star-Light Radius Tactical Folder
For those who live in the outdoors, nothing is quite as important as a good knife. After losing a knife I'd carried for years – and is now no longer made – I went looking for a replacement. I found this knife at Wilson Combat who also makes the best handgun I own. It's light, easy to open, easy to sharpen, holds an edge, and the blade is perfectly configured for outdoor chores.
$249.95 ($199.96)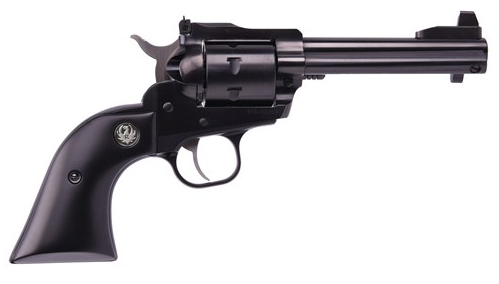 Lipsey's Ruger 327 Federal Magnum with XS Sights
I've owned and carried a 32 caliber Ruger Single Action Revolver since 1984 when it was first introduced. I've carried one enough to know what it ought to be for general purpose outdoor applications. I worked with Lipsey's to help them design what I consider the ultimate trail gun. This Ruger Single Seven chambered for the 327 Federal is built on the light weight frame, has black micarta grips, and it fitted with XS Sights.
$629.00

Leupold VX Freedom Scout 1.5-4×28
Though not technically a scout scope due to its less than 10-inches of eye relief, this riflescope fills a need not met well by any other optic. If you have a Ruger No. 1 or a lever gun that you are looking to scope, you'll not find a better option. Its average 6.5 inches of eye relief is ideal for both platforms, its light weight at 9 and ¼ ounces, and will handle the recoil of anything you put it on. I used the older VX-II version of this scope on a Marlin 1895 during a safari in Mozambique.
$389.99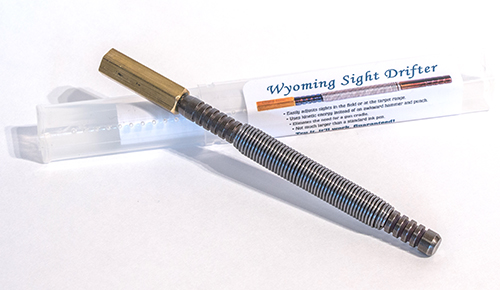 Wyoming Sight Drifter – Skinner Sights
If you like open sights but hat trying to adjust them, this is the tool for you. It is available from Skinner Sights – give them a call: 406-745-4570 – and makes the small side to side movements of open sights as simple as picking your nose. I've yet to find a tool better suited for the job; it's a brilliant and simple design.
$32.00
Crimson Trace Rail Master Pro
For a defensive handgun two great accessories are a laser sight and a light. In fact, there are lots of firearms that can benefit from these two modern tools. Fitment can be an issue but with the Rail Master all the gun needs is an accessory rail. It's almost a guarantee that special shooter on your Christmas list will have a firearm he has been wanting to put a light and laser on, and with the Rail Master its easy.
$379.00 ($349.00)

Mossberg Patriot Revere 6.5 Creedmoor
I'm often asked what to suggest an affordable, reliable, accurate rifle for general hunting anywhere in North America. For a long time my answer has been the Mossberg Patriot. I've used them in Africa, Vancouver, West Virginia, and Newfoundland. The newest Patriot is the Revere and it features deep a fantastic high quality good looking walnut stock. It is the rifle I used to complete the Newfoundland Grand Slam. I'd select the one in 6.5 Creedmoor, because that's enough gun to do just about anything you need, and if it shoots like mine a gold ball won't be safe out to 300 yards. https://www.mossberg.com/product/mossberg-patriot-revere-27984/
$823.00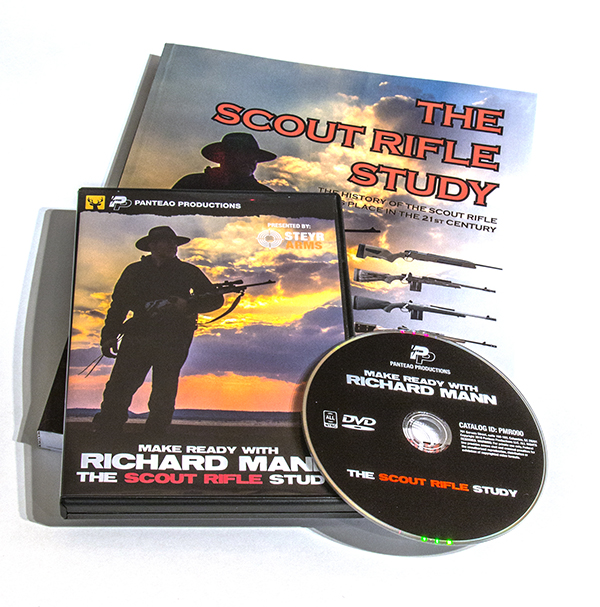 The Scout Rifle Study Book & DVD
Here is a shameless plug. For anyone who may be interested in Scout Rifles or a quality general-purpose rifle, this is the book. It details the history of the Scout Rifle, the configuration of the Scout Rifle, and the applicability of the Scout Rifle in the new millenium. This is a full color book with hundreds of images, and its full of Jeff Cooper quotes. And, since it comes with a DVD, you get to view my handsomeness for more than an hour.
$60.00

Gunsite Academy Gift Certificate
Without question there is noting better you could do for a shooter or hunter than help them get quality training. You wont find any better training then is available at Gunsite Academy, and they offer courses for any skill level, with any weapon platform. Get a certificate for someone you care about and help them become a better and safer shot, and a member of one of the best families in the world – The Gunsite Family.
$ The more you spend, the better they'll shoot.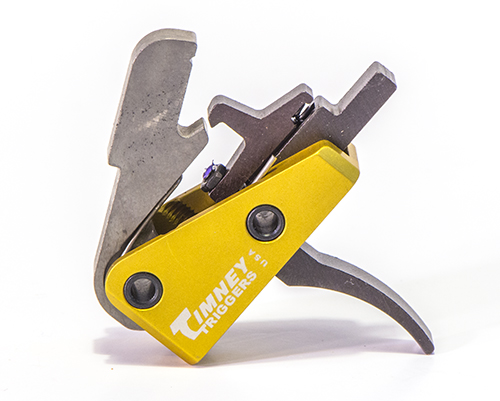 BONUS SUGGESTION: One of the most important aspects of any firearm is the trigger action; a good trigger is paramount to getting good hits. The problem is too many shooters do not realize how much better than can shoot with a good trigger. Every firearm that I own for which Timney Triggers makes a replacement trigger has one in it. I believe in a good trigger and Timney Triggers that much. They are as easy to install as they are to pull. Give the gift that will give good shots for a long time. With triggers for hundreds of guns, you're bound to find one someone on your nice list needs.
$ Price should not be an object when it comes to triggers.