There is no question that the most popular big game animal in the word is the whitetail deer. And, if you want a true trophy, it might be the hardest to hunt. I've been fortunate to hunt all over the world for lots of critters but I would rather hunt the whitetail deer than anything. Ron Spomer is an outdoor / gun writer who also enjoys hunting whitetail. So much so that he has created an APP just for whitetail hunters. Now this might seem a bit odd, and I'll admit when Ron told me he was doing this I thought two things:
That he is too old for all this modern technology. After all, Ron is older than me.
I figured since he was that old he was experiencing the toll that time sometimes takes on the human brain.
As it turns out, I was wrong about everything except that Ron really is old. He did create an APP and it is called, "Ron Spomer's Everything Whitetail." Ron has killed lots of whitetail deer in lots of places and he is supremely qualified to create an APP or tool to help whitetail hunters. Last year at SHOT Show Ron asked me to give it a look. I did, but while dabbling with it I found a few bugs. I let Ron know, he got a smart guy to fix it, and the APP works great now. (Ron is a smart guy but he is not smart enough to actually make an APP – he just came up with the idea and the content.)
But what is this APP for and what does it do?
In truth, the APP will be most appreciated by amateur whitetail hunters. Nothing wrong with that, lots of hunters today didn't grow up like Ron or I, with opportunity and assistance. Still, I'll guarantee there's stuff in this APP that even seasoned veterans can learn from. I'm always critical when folks start giving hunting, shooting, and especially advice on bullets. In my book, Ron get's it right.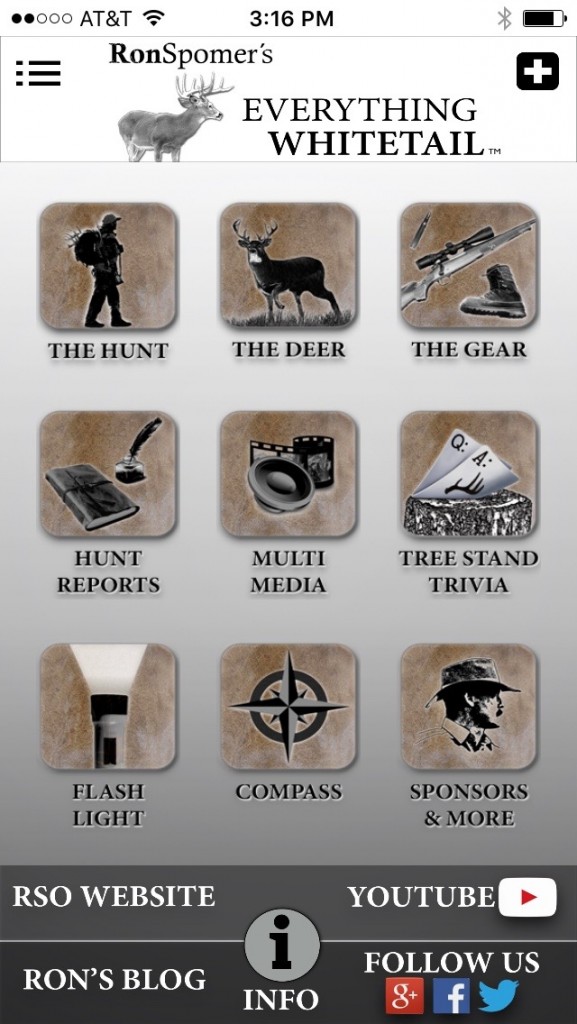 The main menu is divided into nine sections offering information on the deer, the gear, the hunt and there is even a flashlight APP.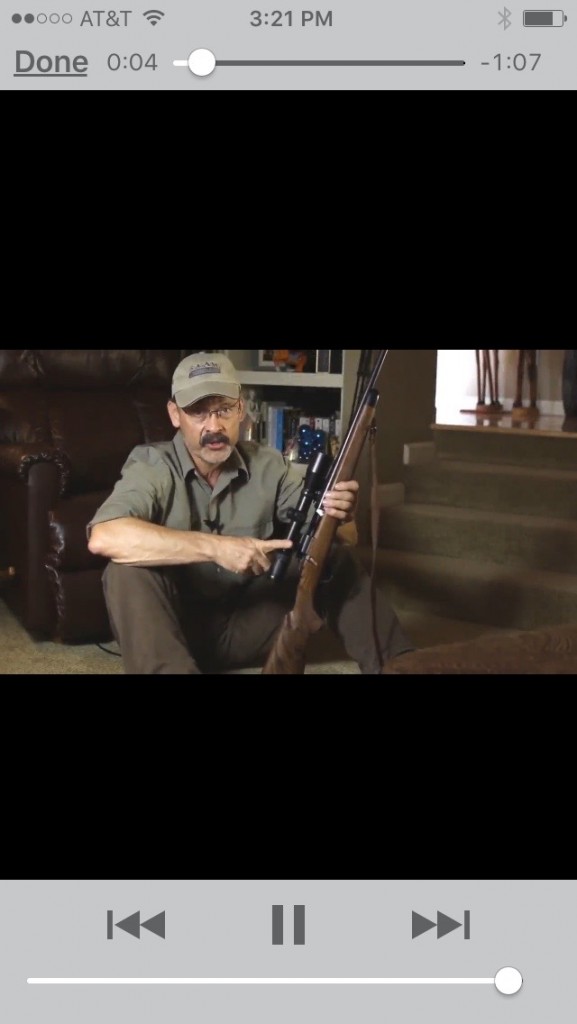 There is also a multimedia section, which includes video on a variety of hunting and shooting topics. Ron's good on camera and he is sometimes even funny. (In real life he is always funny.) The video component is great because you do not have to imagine what Ron is trying to teach.
For those who just cannot remain on stand without fondling their device, Ron has included a Tree Stand Trivia Section to not only keep you entertained, it will teach you stuff. Stuff like busting the myth of 1000 foot-pounds of energy needed to kill a deer. I'm not much for fondling my device but I enjoyed the trivia questions.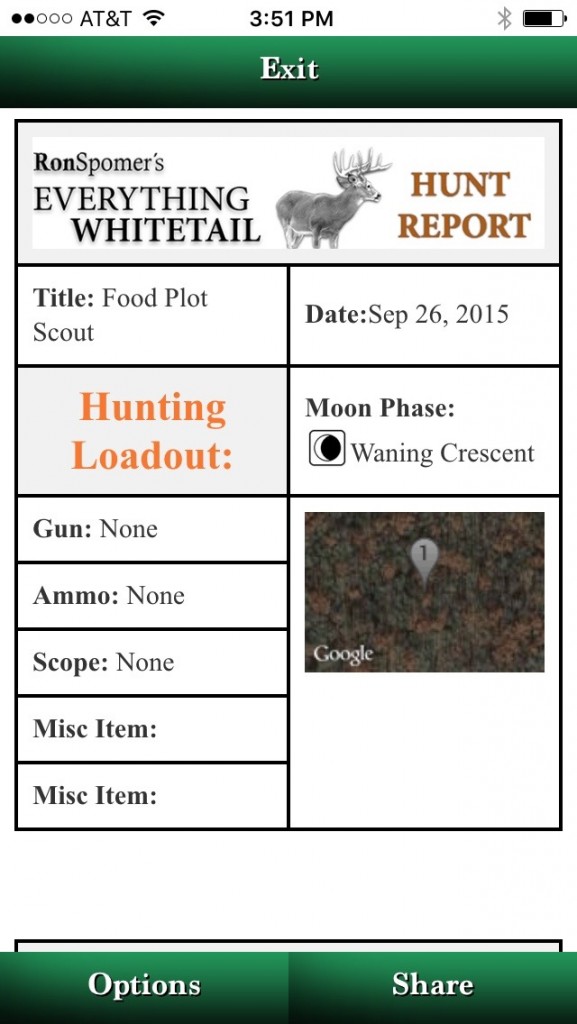 However, my favorite feature of this APP is one that veterans and tenderfoots can put to good use. It is a hunt report. You fill this out on your device and it will even auto fill the weather information and your location. It also allows you to attach a photo and all the information about the hunt. You can then e-mail this report to yourself or a friend. It is generated on-line and if you click HERE you can see a sample I created. It's a great way to keep up to date on what you see while hunting and to share your hunts with friends. No paper or pencil required; for this feature alone the APP is worth the price of admission.
Right now the APP is on sale for $ 4.99. It is regularly $ 6.99. It's available for Android and iOS devices. I'll be using it this year while I'm after my favorite game animal. If for nothing else, just so I can e-mail Ron one of his hunt reports to show him all the big deer I'll be killing. I guess those who are super savvy with social media could actually link to their hunt reports from Facebook…I bet Ron never even thought about that. He is kind of old.