So I was not able to post since the 13th because we were hunting in western Kentucky. We had Internet service but the mornings came early and the evenings late. We hunted on the evening of the 14th but only saw two deer. On the morning of the 15th we were in a tree and saw about 13 deer but none with antlers. However, in the tree with no leaf cover the deer were busting us. I suggested to the outfitter that we move to the ground and at noon, that's what we did.
The buck came in close, we were in thick timber and I first saw him at about 35 yards and told Bat to get his gun ready and shoot him. He stopped behind some trees where I could not see him and Bat made a perfect shot with the Traditions muzzleloader and the FireStick. The buck hundred off and we followed.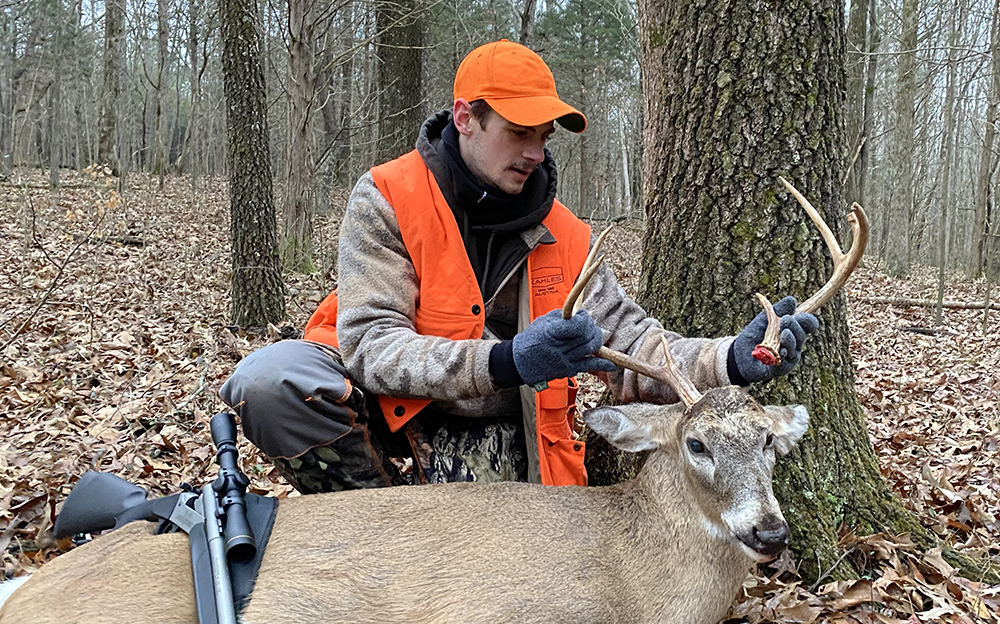 What we found, we were not expecting; the buck had ran into a tree and broke his left antler off. But, it didn't break off at the base, it broke the pedestal from the skull. When the deer was skinned we also found that he hit the tree hard enough to brake his jaw bone. I've shot a lot deer and seen a lot of weird things, but I've never seen that.
Bottom line, it was a great hunt with two fantastic outdoorsmen: Will Brantley, who is the Hunting Editor at Field & Stream and Outdoor Life, and his associate Ryan Mccafferty. Given all the shit 2020 has brought us, we've had a good year hunting whitetails.
A full-length video of the hunt is coming soon.