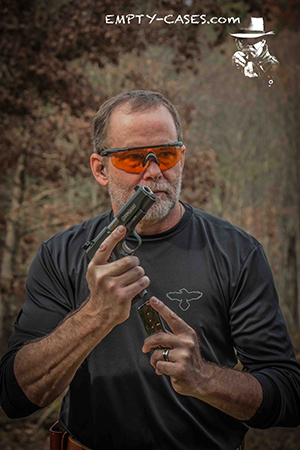 A Hillbilly with a Blog
About six years ago I started a blog because in today's world if you are not on-line you are not real. It turned into a great way to reach new readers and stay in contact with the few I have. (I bet most folks did not know the Internet existed in West Virginia.) Admittedly, it's been fun and I've learned a lot through the interaction. But, I don't get paid to blog and a gun / outdoor writer with a wife and three kids has to eat.
Malfunction / Stoppage / Jam
Fortunately a dozen or so great companies in the gun / outdoor industry saw some value in what I was doing and became Empty Cases sponsors. Even though I avoided the temptation to drive traffic in the usual blog manner, by being negative, talking bad about other folks or continually showing photos of scantily clad women shooting guns, the number of daily visitors increased to levels I never expected and my hillbilly engineered blog could not handle the swarm. It never really crashed, it just developed a few loose wires. A malfunction of sorts.
Reloaded
With the help of Wild Country Studios It has been repaired; I guess you could say that the Empty Cases have been reloaded. It now has a new look and the clicks are as smooth as those you hear when you cock a Colt's single action. With this new look comes a new approach to blogging. Based on reader feedback, POSTS will be more in-depth, supported by more VIDEO content and less frequent. However, with the addition of an enhanced FACEBOOK, TWITTER and Instagram (emptycasesrm) interface, there will actually be more to see. You might say I'll be shooting off a lot more and making more Empty Cases than ever.
Interact and WIN
Look around the new Empty Cases, LIKE the new Empty Cases Facebook page (contests and gie-a-ways to come) and follow us on Twitter and Instagram. And, never be afraid to give feedback of the positive or negative kind. After all, Empty Cases is the on-line portal for the real, gun using, outdoor kind of guy. Without readers like you and a dozen fine companies that want to keep you entertained, Empty Cases would be pretty damn empty!
Our second contest starts today. Help the Empty Cases Facebook page get to 1000 likes and one reader will be chosen to win a leather gunboat from Empty Cases sponsor GALCO Gunleather.
CHECK OUT THE CURRENT FEATURE STORY: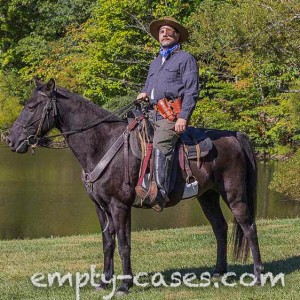 FACEBOOK FEED