Thanks to gun writers, shooters heads have been filled with a lot of ballistic bullshit when it comes to cartridges. Every month you can find a reference in the gun and hunting periodicals that deals with this cartridge or that cartridge not being suitable for certain game animals. It's been that way for a long time and I'm going to lay the blame on Ruark and his 1966 book, Use Enough Gun. That phrase has been repeated ad nauseam but no one has ever definitively defined it.
There is a good reason there is no definitive definition for this "use enough gun" advice. It cannot be defined. This is partly due, scientifically, to the fact that the categorizing or ranking of the killing ability of cartridges cannot be done with any certainty. It's also partly due to the fact that the assumed killing power of individual cartridges is a mythical notion based on hyperbole and unsupported hypothesis. Finally, writing about cartridges and their supposed ability to kill makes for good reading, sells magazines and serves to elevate the expertness of the gun writer who penned the opinion. And, opinion is what it is.
Pontificating on how one cartridge is not suitable for killing a certain game animal is relatively easy to get by with. This is because of the simple fact that most hunters have a very limited amount of experience shooting animals. This makes it hard to actually compare your results with those of someone else. The fellow who offers for argument that, "I've shot 100 deer with the .30-06 and it worked every time." Is really providing no worthwhile information. Does anybody doubt that a .30-06 will kill a deer?

A gun writer once told me that he felt the 6.8 SPC was not suitable for whitetail deer. Having shot a lot of deer with the smaller .223 Remington, I questioned him as to why he thought that. He said he shot a deer once with the 6.8 and it ran off and left no blood trail.
I asked, "Did you find it?"
He said, "No."
I asked, "How do you know you hit it?"
He looked at me like I had asked him how he knew he was a man and said, "I was sure of the shot."
Hmm. I've been sure of a shot before; sure of shots that missed or that hit the wrong spot. Here's the thing, without evidence, you have no evidence. This is one of the reasons certain cartridges get bad reputations. Hunters make bad shots or miss and cannot take the blame; they must place it on the equipment. I've taken hundreds of big game animals on four continents. I'm not bragging, just setting the stage. I've only lost a handful of animals that I hit. I'm sure that in every case it was due to bad shot placement. Of those hundreds of animals I've yet to see a bullet fail and I've yet to see a good hit not result in a dead animal.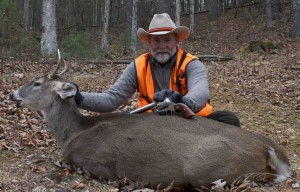 This even applies to the 140-pound buck I shot with my itty bitty .327 Federal revolver. The load was Buffalo Bore's 130-grain hard cast bullet, the range was 35 yards and the impact velocity was about 1250 fps. This means the kinetic energy at impact was only about 400 foot-pounds; well below the 1000 foot-pounds of energy often suggested by experts. The bullet broke the leg bone, entered the rib cage low – it was not a perfect shot – exited the rib cage and the deer on the opposite side. The buck ran about 25 yards.
The primary factor when it comes to a cartridges killing ability is not foot-pounds or velocity, its not bullet weight or caliber; it's a combination of shot placement and terminal performance. The amount of vital tissue a bullet destroys can be directly correlated to how effective it will be at killing. Miss the vitals and you have a mess, hit the vitals but do little damage, another mess, and different circumstances. Of course, we've all known all of this for a long time. Finn Aagaard told us so years ago and there is little I can add to his wisdom…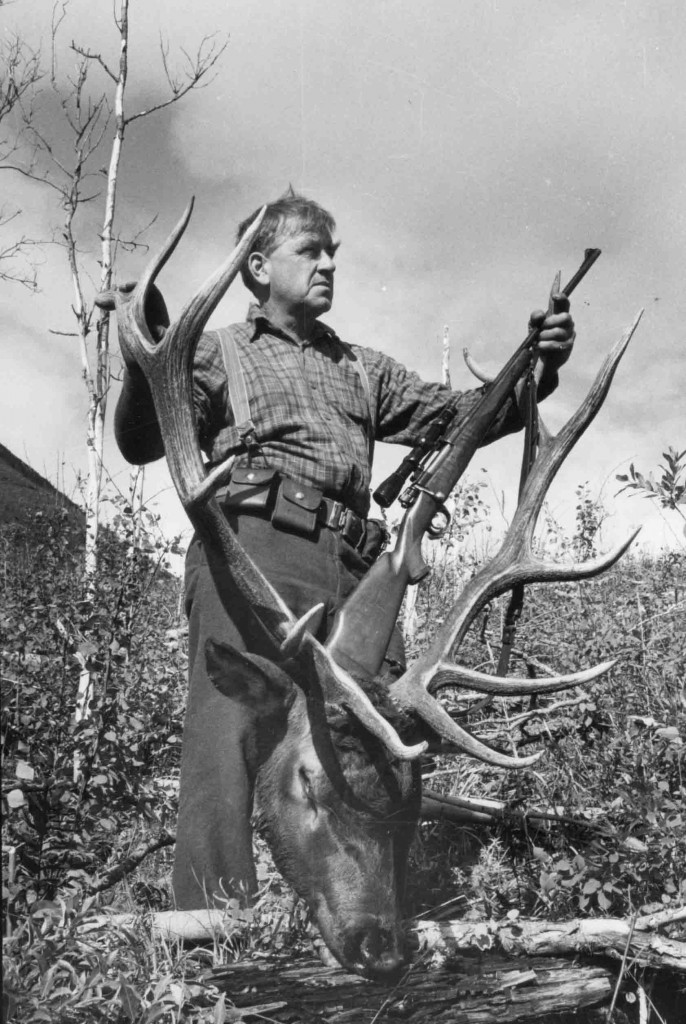 "Given sufficient penetration, what does any additional bullet weight add to killing power? Nothing, absolutely nothing." 
"One can select figures and dense formulas to bolster about any preconceived notion, and therein lies a major weakness of any of these killing power calculations – they reflect merely the personal opinions and prejudice of their authors." 
"Killing power is a matter of biology, not math and physics, and is influenced almost totally by shot placement, accompanied by sufficient penetration." 
"Rather than relying on fanciful formulas, hunters would do far better to learn field marksmanship and to make some study of animal anatomy, in which subject most of them, including most outdoor writers, are woefully deficient." 
"Use cartridges that experience and common sense suggest are reasonably adequate for the work, Then:  proper bullet placement + sufficient penetration = quick, clean kill."
Finn Aagaard, Selected Works, Killing Power Myths, 2007, Wolfe Publishing 
I'll sum up all this wonderful Aagaard wisdom for you, just in case you are having trouble with it. Select a gun you're comfortable with, choose a good bullet and learn how to shoot!