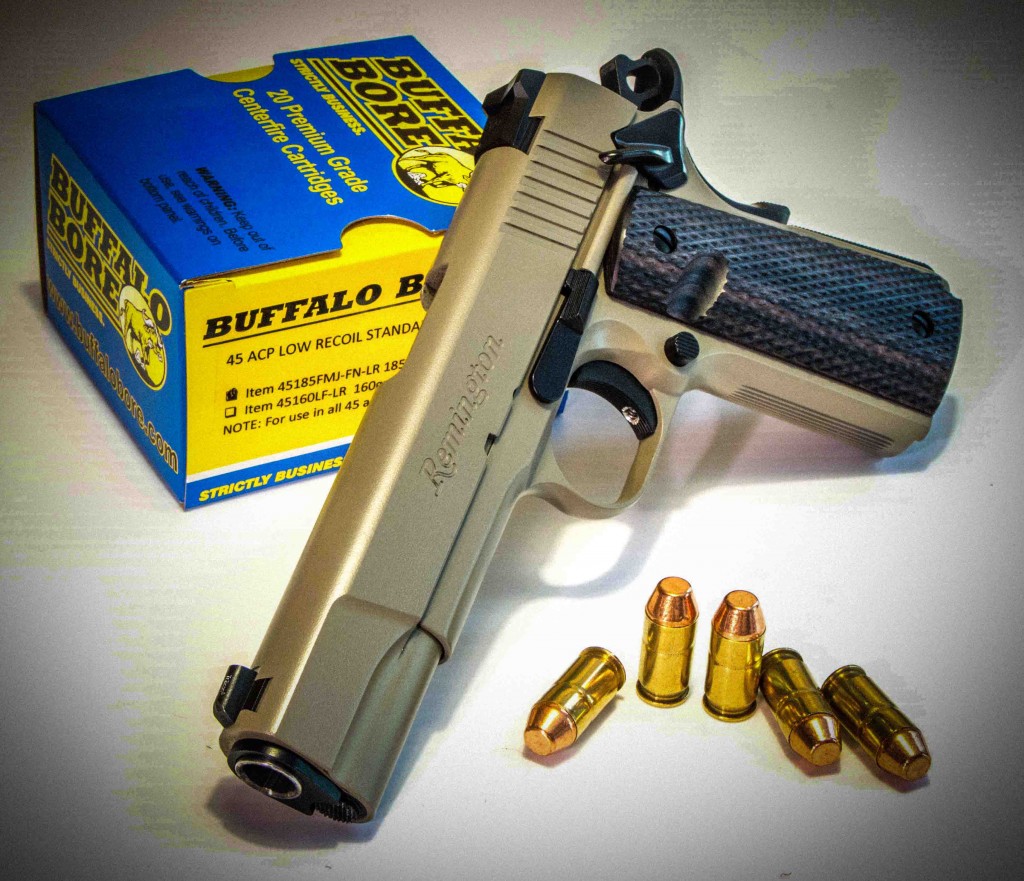 After three trips to Gunsite, Drema said she wanted a 1911 in .45. I didn't argue, just showed her all the 1911s in .45 that I had. According to her, something was wrong with all of them but she did kinda like the Remington R1 Enhanced. The girl has taste; that R1 is wicked accurate and just as reliable.
However, to be perfect for a lady it needed a few things like a bobbed mainspring housing and a Wilson Combat low safety and short trigger. I turned to my buddy Jerry Dove at Dove Custom Guns for the work and said, while you're at it, can you make it look sexy?
He did!
Still an R1 at heart, this is a pistol any lady should love; especially with the fast to use XS Big Dot Sights and when combined with Buffalo Bore's new 185 grain FMJ-FN Low Recoil load at 850 fps. A full review of this fine pistol and a tactical rifle also built by Jerry Dove will appear in the next Tactical Special Edition publication from FMG.
You think after my wife sees and shoots this pistol I'll get a reward?