Crimson Trace continues to offer the best sweepstakes in the firearms industry. For two years they have offered a chance to attend the Laser Integrated 250 Pistol Course at Gunsite Academy. Now they are offering a give-a-way that, while it might not help you learn to shoot, it would for sure give you a fine handgun to do it with.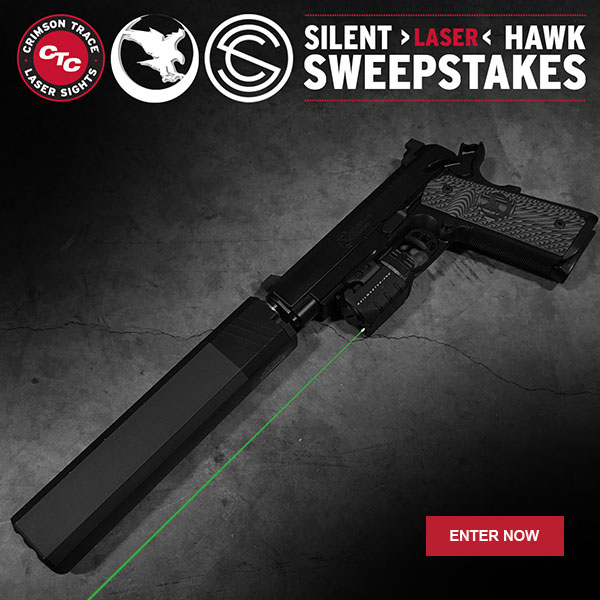 Here's your chance to win the ultimate 1911 tactical package. One lucky winner will receive a Nighthawk Custom Silent Hawk 1911 pistol chambered in .45 ACP and equipped with a Crimson Trace Rail Master Pro universal green laser sight & tactical light unit and a SilencerCo Osprey 45 centerfire pistol silencer. Four additional winners will receive a Crimson Trace Rail Master universal green laser sight.
Do the math; this is a high dollar give-a-way!