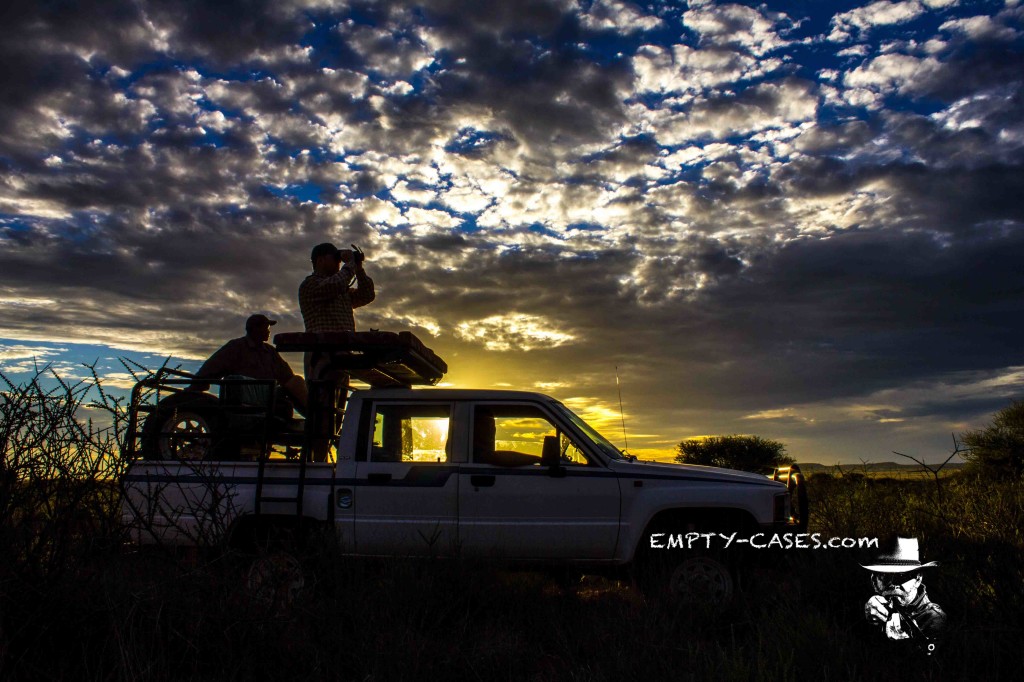 Life can be long or short in years but can never be full of experiences. The choice is yours, you can sit on the couch and live vicariously through the television or you can get out and live. Sure, if you spend your cash on adventure you might not be able to drive that new four wheel drive pickup and you might not be able to buy that Steyr Scout Rifle you've been wanting for years. But, you know what, when your knees hurt and you no longer have the wind to get too far from the campfire, those memories will be worth much more than that fancy truck or fine rifle.
Fortune falls on those who work for it and memories come to those who make them. Yes, it tied a knot around our budget but I spent more than a week on safari in South Africa with my wife, for our 20th anniversary, four years ago. I reveled in the wonder I saw in her eyes when she looked across the veldt for the first time, and watched the sun creep behind the horizon like it can only do in Africa. I smiled around the fire at night as she related the day's events, events that will stay with her forever.
On the day she flew home our 14-year-old son, Bat, arrived and we spent several days hunting with Fort Richmond Safaris where the idea for the famous Strathcona boots originated. Once again I got to see my favorite part of Africa, and that's the impact it can have on people I care about. We did some sight seeing and toured the Rorke's Drift battlefield before we returned home. It was an adventure unobtainable on the television or Internet.
Was it expensive? Yes, to some extent, but it did not cost as much as you might think. It was more affordable than a trophy elk hunt. And, when I'm older, when I'm counting pennies to buy Spam, and when I'm to tired to climb the mountain anymore, those memories will be able to conjure up a smile. A smile unlike you can get from a fancy meal or a night out on the town. Unlike money, memories are something no one will ever be able to take away from you.
The way that you wonder is the way that you choose. The day that you tarry is the day that you loose. Sunshine or thunder, a man will always wonder, where the fair wind blows.
Jeremiah Johnson, John Rubenstein and Tim McIntire
Make some memories before its too late!