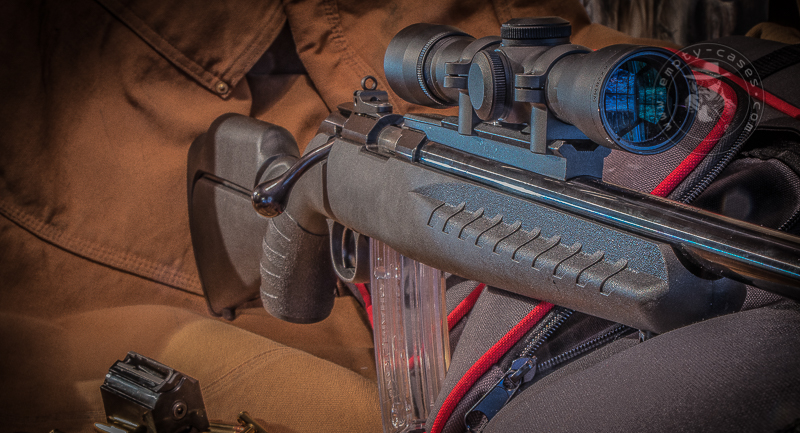 I've written about this rifle before but never in much detail. As a small caliber utility / survival rifle it might be unequaled – at least from my perspective. And, since it is my rifle, my perspective is really all that matters.
Few rifles come out of the box the way we really want them and this Ruger American Rimfire in .22 Magnum was no exception. It took the work of a talented gunsmith – Jerry Dove – and some accessories from XS Sights, Timney Triggers, Weaver Optics, Spyderco, and Hornady to complete this project.
The Minnie Cooper might not be your dream truck rifle but it might give you an idea or two about how to set yours up.