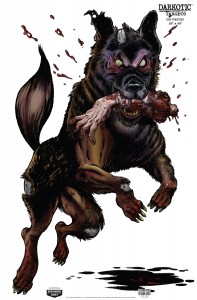 Just for grins and giggles, at the end of each year I look at the stats for all the posts on empty cases to see what was the most and least popular. But first, I want to thank all the readers who stopped by in 2013, I guess because their life is so boring, they simply cannot find anything else to do. And, there are lots of you to thank. Traffic at Empty Cases has almost doubled from 2012! I thank you and so does the Empty Cases sponsors.Without your visits and their support this blog would not exist and I might have time to become a tactard on TV or something else unremarkable.
At any rate, here are the top 10 Empty Cases posts for 2013:
7: The Best Stick in the World
6: A Racey Remington R1 for a Lady
5: The Affordable Gun Act (This was a joke that some took serious.)
4: Must Have AR 15 Accessories
3: You Won't Read This in a Gun Magazine
2: The Empty Case's Guide to Being a Real, Gun Using, Outdoor Kind of Man
# 1: The Truth About the 9mm (This was not a joke)
Here are a few more interesting stats:
Next to Facebook, the number one referrer to Empty Cases in 2013 was The Gun Feed, number two was Gun Nuts Media
And finally, the number one search term driving traffic to Empty Cases in 2013 was "colt 1911" followed closely by "30 Remington AR"
What's in store for Empty Cases in 2014? You tell me what you would like to see. Thanks again to all and Happy New Year!
Sorry, there are no polls available at the moment.