Shadowland is not some mythical place where mall ninjas, tactards and want to be gunfighters go to drink whiskey and pontificate. When I went to work as a Special Agent for the railroad police I met John Velke. Velke had written the history of the Baldwin-Felts Detective Agency.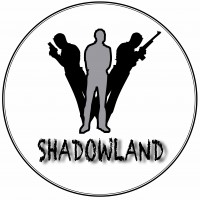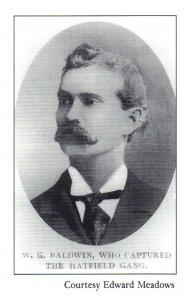 William Baldwin founded this agency and in time it became the Norfolk Western – now Norfolk Southern – Railroad Police. Baldwin was a self described "shootist" who had a storied law enforcement career, survived many gunfights, tracked down members of the Hatfield gang, was friends with Teddy Roosevelt and even did some work for him. On the east coast at around the turn of the century, Baldwin was every bit the legend Bat Masterson was in the west. My area of responsibility was the same area Baldwin covered during his tenure.
Baldwin named his Troutville, Virginia estate Shadowland and after collaborating with Velke on the 2nd edition of his book, my wife and I decided if we ever had a piece of ground worth naming, we'd do the same. This was somewhat ironic since our first home – a used 1979 single wide trailer – was set in a mobile home park called "Shadow Wood."
If you turn up the driveway to hour hillbilly plantation / shooting range, you will see a sign that says, "Shadowland." Nope, it's nothing swanky and it's a long way from an antebellum mansion. But, it is our home; our castle. It's where we live, shoot and hunt. And it's where we raise kids who will do the same. It's also a historic tribute to one of the most storied lawmen to ever chase down a bad man.