Shotguns don't turn me on but my wife does. Its my intention to keep her happy so she continues to do that. She has developed this interest in shooting things this shotguns. In an effort to keep from having to purchase multiple shotguns to fill her scattergun desires I opted for a Mossberg 500 FLEX shotgun and a Sig Sauer Electro-Optics sight.
Now as many of you may know, I'm not a shotgun kind of guy. However, I have to admit that this FLEX system brought back some fond memories of one of my favorite childhood toys – my Man from U.N.C.L.E. Napoleon Solo Gun. This – cooler than a corndog with mustard on the inside – pistol converted into a rifle and had a silencer, telescopic sight, and bipod that could all be attached. (Yes, I am resisting the urge to visit ebay and look for one.)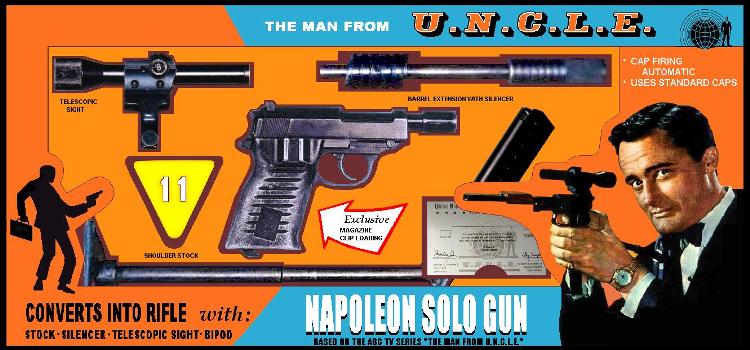 On a more serious note, the Mossberg FLEX system allows you to have one shotgun you can do anything with, and the butt stock accessories will carry over to the MVP Rifle FLEX system. Times and money are tight right now and here in the hills of West Virginia and there appears to be little relief in sight, unless some coal miner discovers diamonds.
From a shotgun standpoint, the Mossberg FLEX system is hands down the best value going in shotguns because of its FLEXibility. Watch the video to learn how the FLEX system works.
Might this be her 22 year anniversary present or should I start looking for a diamond?