We have to make a lot of choices in life. Early choices deal with the food we eat. In grade school there was this kid who really liked mashed potatoes. When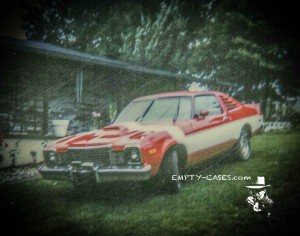 they were available he'd heap his tray and then eat them, and never close his mouth during the process. Another kid would eat about anything as long as the individual food stuffs never touched while on his plate; never mind they became one at exit.
Then there are girls, or boys, if you're of the fairer sex. We all liked different kinds of girls. In 7th grade one of my best friends and I had crushes on two girl basketball players; he liked the rough playing brunet and I the speedy red head. As a side note, neither one of those 9th grade girls ever gave us a look; even three years later when he had his rough looking Nova and I had my bright red Dodge.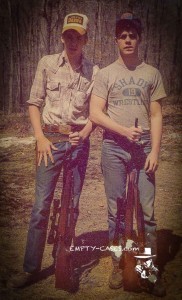 As adults we learned that picking a partner is a lot more complex than basing our decisions on popularity, hair color or athleticism. We also begin to apply more thought to other choices. The stuff we choose to shove in our blowhole is based not just taste but on calories and saturated fats. And, we select vehicles by considering gas mileage, towing ability and roomy interiors.
The human progression through hunting cartridges is a similar learning experience but more so with men than women. At a young age, what I call ballistic adolescence, we are impressionable and Grandpa's .30-06 or Dad's .270 might seem the only practical option. At some point though, during what might be considered ballistic puberty, we begin to think high velocity and magnum are characteristics and terms indicative of lethality. A few Weatherby eyebrows and sore shoulders later we begin to understand differently.
As adult hunters we become more pragmatic and, like with our vehicles, start considering recoil and terminal bullet performance and we also begin to appreciate the value of a well placed shot. This realization of what matters is generally brought on by experience; once a fellow cleanly takes a dozen whitetails with a .223 Remington he begins to question all of the gun writer gospel he's consumed over the years.
Of course, the male of the human species never really grows up. Around campfires the old hands begin to engage in cartridge wars while the young bucks are snipe hunting and wasting shotgun shells shooting at bats. Sometimes the arguments can get heated like they did back in high school when red heads and brunets and Chevys and Mopars were the topic.
Women hunters might be the most sensible because most of them look at a hunting cartridge like they look at a hammer. If it drives a nail or kills a deer, they really don't give a damn what its called or how many foot-pounds it can impart. I envy them sometimes; my wife asked me what cartridge she will be hunting with in Africa and I told her .243. She said, "Will that work?"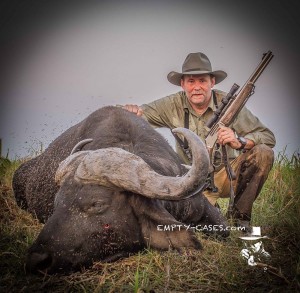 I replied with, "For what you'll be hunting, yes." I started to explain; I was even going to provide my ballistic and field experiences to illustrate why. There was no need; she had already moved on, undoubtedly thinking about what might make the perfect safari ensemble.
While the youthful trend of using what Dad used might be simple and while the female approach of, if it works don't worry about it, might greatly simplify life, those folks are missing out on all the fun that can be had tinkering with and arguing about hunting cartridges. They also miss out on the individualism that can be expressed by the combinations of brass and copper we shove in our rifles.
In truth, hunting cartridges are more like underwear and panties than anything else. They are choices we make to express our individualism and we can thank the gun gods, just like we can Hanes and Victoria's Secret, that we have lots of options. Men mostly choose underwear that's comfortable for them and then they try to impose that comfort – cartridge selection – on anyone they meet. They also like to pick the panties for their women who, mostly smile when they open the package and move on with life.
I guess it's the thought that counts and the same can be said for hunting cartridges. Whatever you think, will probably work just fine, as long as you shoot well. Shooting skill is what we should really be arguing about but that can be a deflating experience for some.