Since my computer is mad at me for taking a week off and vacationing with my family, it decided to screw up. This was probably in an effort to get attention. It did not work; I ordered an iMac and started cleaning my office which is something I have not done a good job of since April.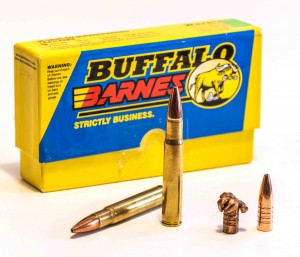 While sorting through the crap mixed in with some interesting stuff I found the box of .35 Whelen ammo I took to Africa and inside the box was the bullet I recovered from my first kudu bull. The shot was about 200 yards and the 225 grain Barnes Triple Shock entered mid-body, passed through the first lung, over the top of the hear, through the second lung and then broke the off-side leg bone. It was recovered just under the hide. The bullet retained all of its weight and expanded to double diameter just like a balanced bullet should.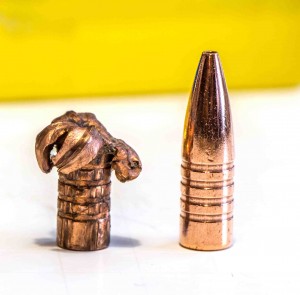 As a side note, this ammo which is from Buffalo Bore shot very well out of my Forbes Rifle. Not only was it accurate – shooting about an inch for five shots at 100 yards – the standard velocity deviations were in the single digits. Performance like this is just one of the reasons I continue to return to Buffalo Bore for ammo when  I need to depend on it. In fact, for my moose hunt this fall in Newfoundland I'll be using a .308 Winchester and it too will be loaded with Buffalo Barnes ammo.