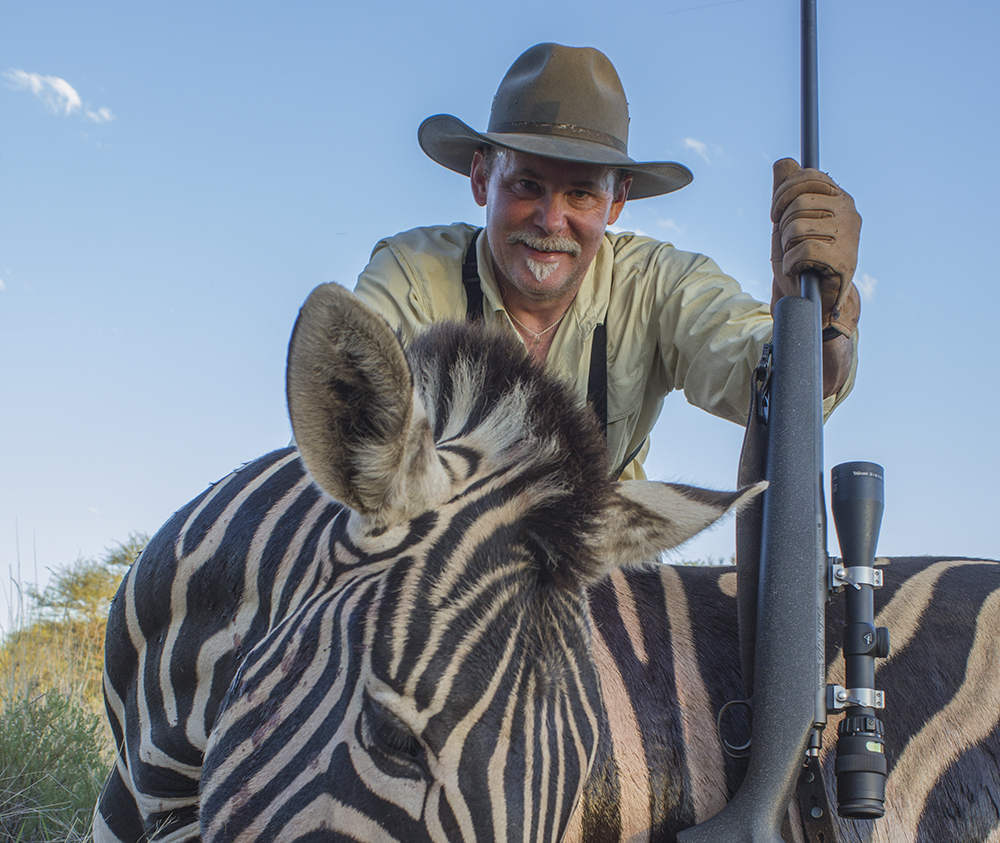 There are five rifles from New Ultra Light Arms (NULA) that live in my house. I could not bring myself to part with any of them.
My NULA 22 LR is a single shot. It has potted a lot of squirrels and I used it on Christmas day to shoot my daughter's drone down from where it was stuck on a tree limb.
I used by 243 to take my best whitetail and it now belongs to my son. He would not part with it for a pretty girl.
The 30 Remington AR was my idea of an ideal walking rifle. It has taken game in Africa and here at home. I used it to make one of my best shots on a kudu bull, at sunset, at about 300 yards.
The 35 Whelen hangs around in case I get really mad at something. It has a kudu, zebra, and wildebeest to its credit. It also shoots like a match rifle.
The 308 was turned into a Scout Rifle by Jim Brockman. It weighs just a shade over six pounds with scope and sling attached. I dropped a massive bull elk with it in New Mexico.
The other NULA rifle I have here does not belong to me but I convinced Melvin Forbes to build it. It is chambered for the 300 Blackout, has a 20-inch barrel, and weighs five pounds, 11 ounces, with a Leupold VX3i 1-5X riflescope attached. It would make an ideal deer, hog rifle and predator rifle, and it would be great for a recoil sensitive shooter. This rifle also has a threaded muzzle so it is suppressor ready.

I used the rifle to work up some 300 Blackout handloads for an article. I also hunted with it one deer season but never got the shot I wanted. This thing is a joy to carry and with the option of subsonic and supersonic ammunition, it is very versatile. It shoots like all the rifles from New Ultra Light Arms. Itty-bitty groups are the norm, and point of impact shift at 100 yards when you switch loads (supersonic) is non-existent. The trick to this accuracy is the precision with which Forbes builds these rifles, and the Timney Trigger, but the magic is in the stock.
You see the stocks on the NULA rifles are unlike any other rifle stocks made. They are painstakingly built by hand in a proprietary manner, and the barreled action is bedded from the tang to the tip of the forearm. This means there barrel harmonics past the stock are almost non-existent, and the stock actually makes the thin barrel think it is an inch thick.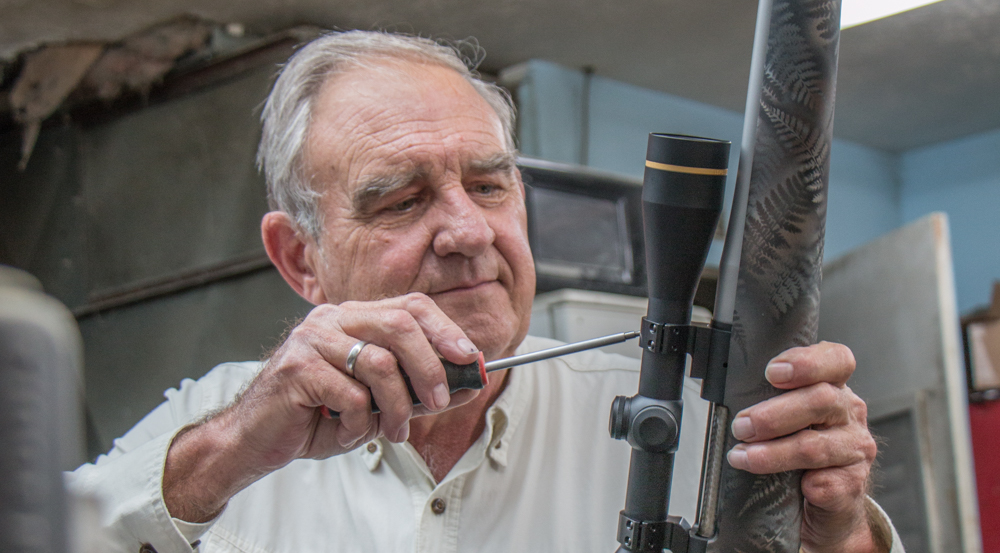 In fact Forbes is so good at making these stocks, he builds one similar, but not identical, and under anonymity for another major rifle manufacture. Some of the technology for his stock was even stolen by another big name maker, and several have tried to copy these stocks but they have all failed to find the secret.
As much as I'd like to write a check for this rifle, I'm sending it back. (There is this boy who lives in my house too, and he will be attending college next year and a rifle cannot be traded for tuition. He already has his NULA.) This rifle is too good to live in Forbes' shop; it needs a good home, a home where the other occupants of the house will appreciate its precision, dependability, and weightlessness.

Many who lust for a 300 Blackout have visions of an AR 15, dressed up to look like it just got home from the sandbox. If that's your thing, that's fine with me. However, if you like real rifles and want one that is second to none, this gem from NULA is special and unique. It's also an opportunity to own a one of a kind rifle from one of the legendary rifle builders of our time; the man who started the lightweight rifle craze. To quote gun writer Jim Carmichael, NULA rifles are, "First, and still the one to beat."
I named it the "Pathfinder, " but if you buy it you can call her anything you want. And, I bet you'll be calling it often.
If you would like to read more about this rifle, click HERE.