Buying for shooters – serious shooters – can be complicated. Even you are a serious shooter it can be difficult to pick a gift for another serious shooter. This is because serious shooters are serious about the stuff they use. Now, you could always gift ammo but that is lame and quite frankly, ammo is kind of hard to come by these days. So, to make it easy for you, several companies offer gift certificates. Now I know this might seem lame too but if you are a serious shooter you know you are always saving for that next cool thing. If someone gifts you some of that savings, you'll be as happy.
First up we have Nighthawk Custom who builds some of the best 1911s on the planet. They are not cheap but the good things never are and few of us have the cash on hand to just pay for one outright. In other words, we gotta save. Well, if you know someone who is saving for a Nighthawk, give them a Nighthawk gift certificate. It's better than cash because cash has a way of finding six packs, cases of ammo, and t-bone steaks!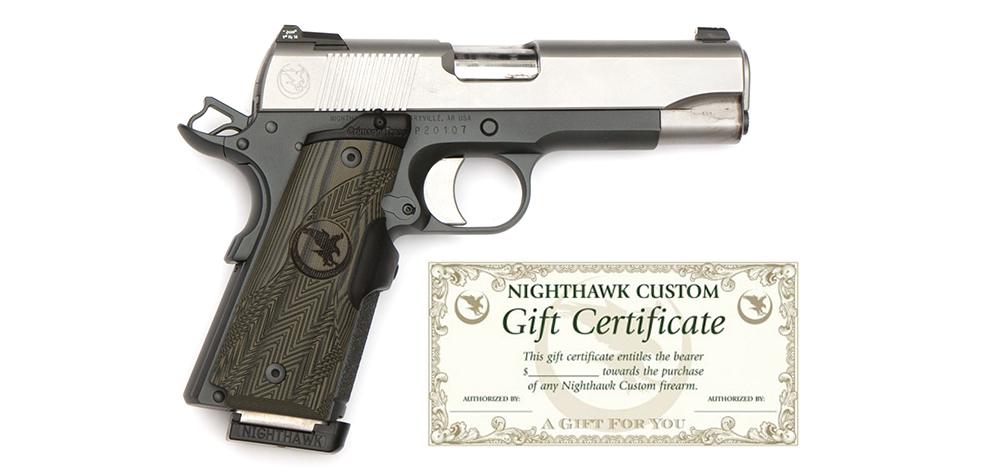 Serious shooters probably already have guns they like to shoot and they could be addicted – as bad as it might sound – to plastic pistols. In that case you might consider something even better than a gift card for a gun. What most shooters lack is skill and even those who are skilled could always use some remedial if not better training. Gunsite Academy is the oldest and best civilian firearms training academy in the world and they offer gift certificates too.

Now I'm going to let you in on a little secret. Galco Gunleather is coming out with an accessory in 2016 that every rifle hunter will want. I'm sworn to secrecy on what it is but I have been using it all season. I'm so pleased with it, I've ordered one for almost every rifle I own. $ 50.00 is all you need to secure this item and it will be available after the 2016 SHOT Show in January. And, yes, Galco has gift certificates too.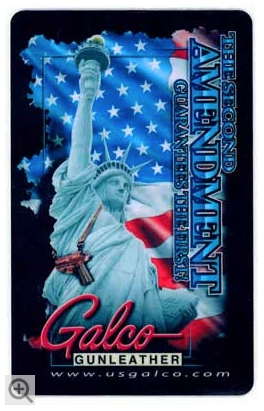 Speaking of hunters, real hunters like to read real hunting stories. So this next suggestion is a selfish plug for my new book, Under Orion. Under Orion is a collection of hunting stories spanning most of my life. You'll find stories about hunting when I was young, hunting with my grandfather, and with my son. These stories – memories – were made from the Appalachian to Africa and they are all short bedtime or porcelain throne reads. Autographed copies are available for only $ 20.00.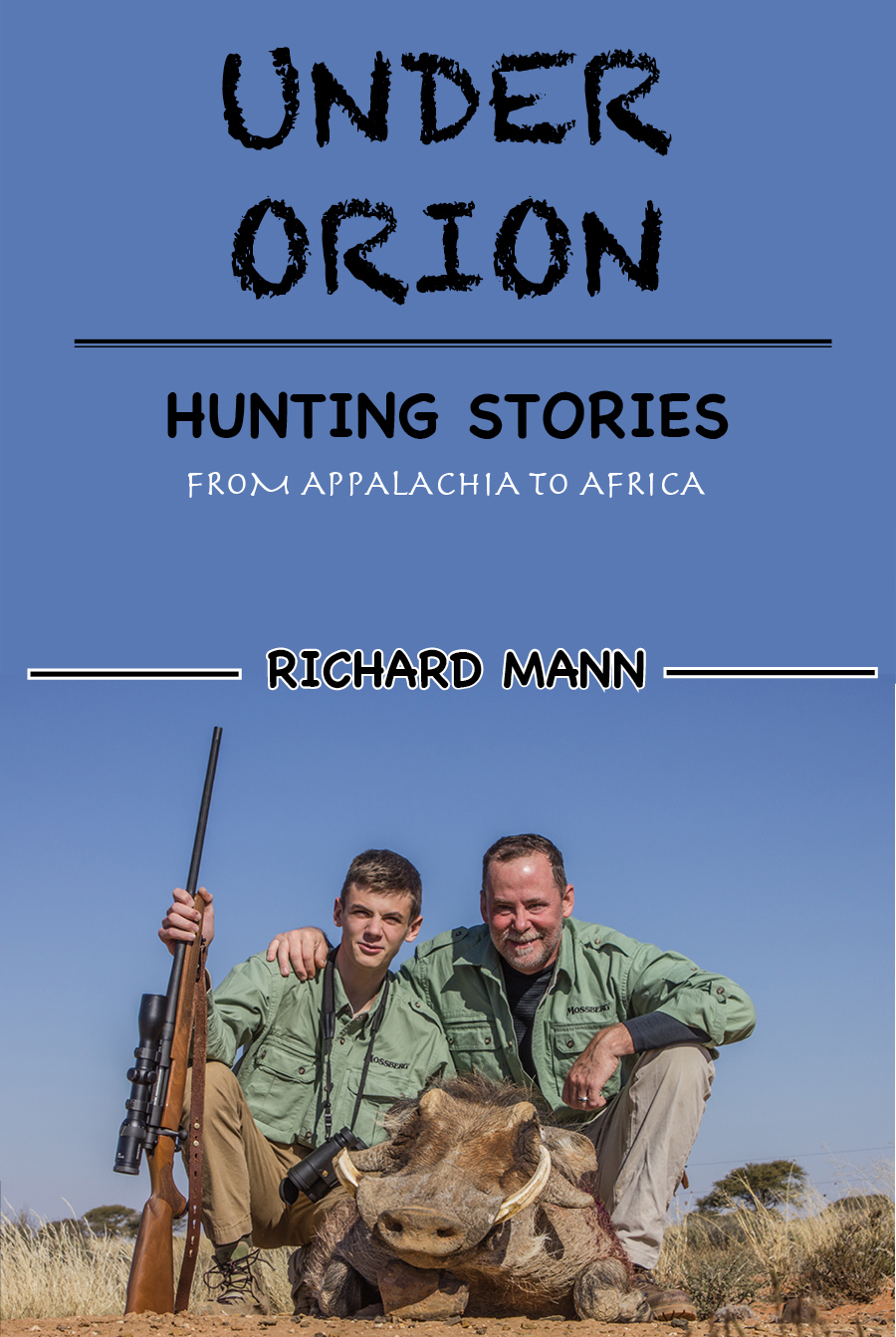 If you insist on buying a gun for someone and they are a hunter – or you hope they become one – I suggest looking at the new Patriot from Mossberg. They have almost 50 models to choose from in a variety of cartridges and these rifles are dependable and they shoot. Over the course of two African safaris my son and I have taken a dozen animals with the same Mossberg Patriot, some at distances well beyond 400 yards. Bat has carved our kills in the stock. Prices start at around $ 400.00.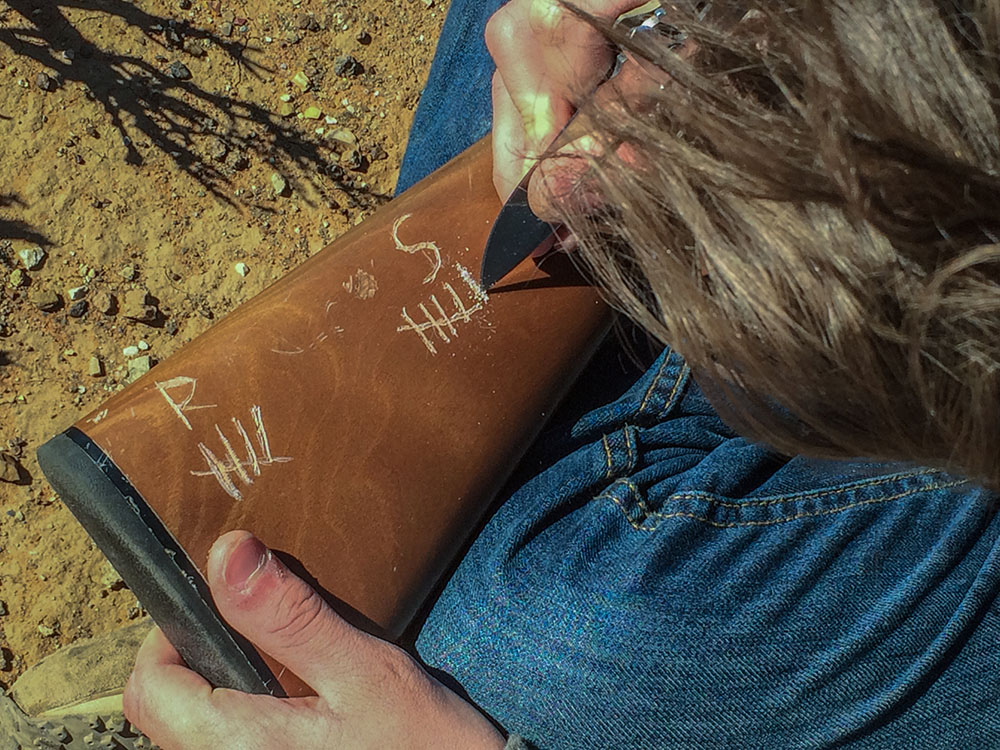 And finally, here is a gift that is free. It just requires some work on your part. If a shooter in your life is a fan of XS Sights, you can get them a GOOD GUY shirt. The difference is they have to be earned. All you have to do is e-mail media@xssights.com a photo of the shooter's gun that has been upgraded with XS Sights and tell them why they depend on XS Sights. You could be greedy here and just do this for yourself. That's how I got mine!