Hardball – full metal jacket – handgun ammunition gets no respect. Maybe it should. Hardball ammo has done a lot of good things over the years – like win two world wars.
To read the full article click HERE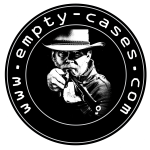 Richard Mann was born and raised in the West Virginia hills. During his military and law enforcement career Richard obtained numerous certifications in small arms instruction.Badge turned in, Richard is now a contributing editor to a variety of magazines and has authored several books. He lives on Shadowland – his shooting range in West Virginia – with the most understanding wife in the world, their three kids and a very protective Rhodesian Ridgeback.
Related