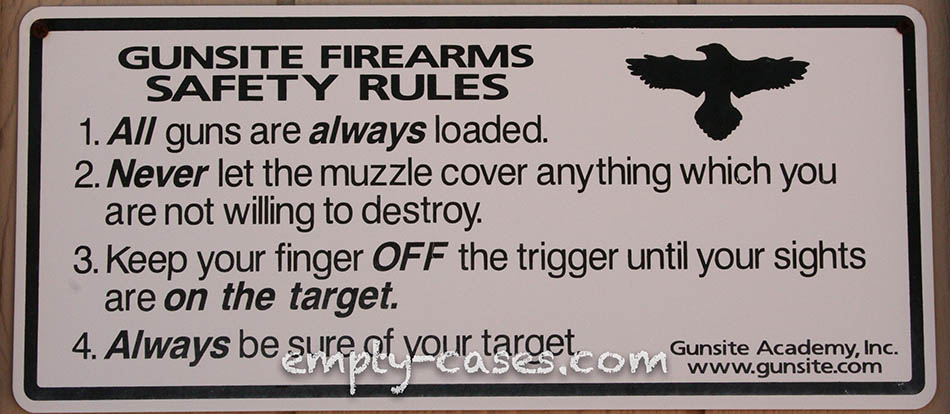 RULE # 1. All guns are always loaded.
Well, no, not really. Some guns are unloaded. Thing is, if we treat all guns as if they are loaded, the less likely we are to do stupid things with them.
RULE # 2. Never let the muzzle cover anything you are not willing to destroy.
If there was only one rule of gun safety this would be it. If gun owners followed this safety rule for their rest of eternity, the blind would only commit accidental deaths and injuries with firearms.
RULE # 3. Keep your finger off the trigger until your sights are on the target.
Why would you do this? To make sure you don't inadvertently pull the trigger when you are not ready. Duh!

RULE # 4. Always be sure of your target.
What does this mean? It means you only shoot at things which are OK to shoot at. Can you shoot at paper targets? Sure. But, be careful about what is beyond them.
RULE # 5: You gotta be willing.
Carrying a handgun for protection is an available option unless you live in a location where the politicians believe citizens are sheep. If you're going to rely on a handgun for personal protection you have to be willing to use it. If that's a commitment you cannot make, buy pepper spray, a Rottweiler and a thick leash, or hire a bodyguard.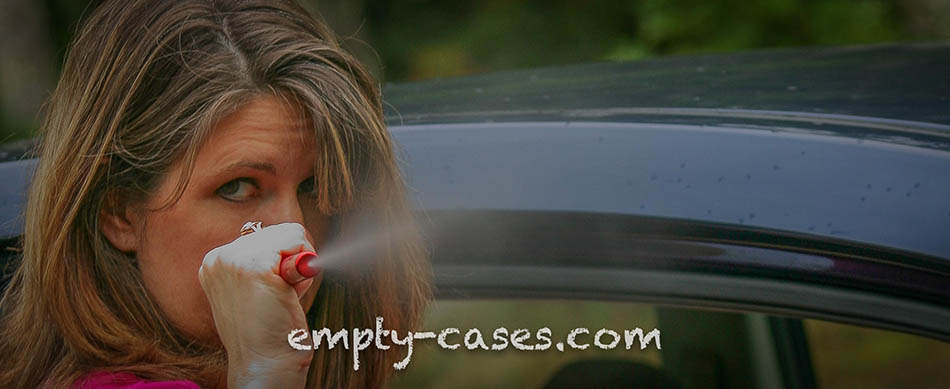 RULE # 6: Have gun will travel.
To protect yourself with a handgun, you have to have it with you. If you're accosted in the parking lot of Piggly Wiggly by some meth fueled freak and your handgun is at home in that expensive gun safe, it's as worthless as a nun in a brothel. Pick a gun you can carry and will carry and then CARRY IT!
RULE # 7: Learn to run your gun and practice.
I'm opposed to the requirements placed on those seeking a concealed carry permit but I'm not opposed to mandatory training, as long as you are the one mandating the type and amount of training you must have. When it all goes to hell in a hand basket you need to be prepared to manipulate your handgun without conscious thought.

RULE # 8: Be Justified, Don't be stupid. Think!
Those who teach concealed carry classes often get the question, "How will I know if I will be justified if I shoot someone?" Here is the answer to that question so you can quite asking it. "You won't know."
Reality is arguably 90% perception. Your perception is your reality. Perceptions can be 90% wrong but perceptions are what we must act upon. After a violent fight, I once arrested a man who claimed he thought I was a giant snake coming to eat him. He was so spaced out from huffing gold paint I truly believe that was his perception. The jury didn't believe him and he went to jail.
If you believe the only way you can survive without grave injury is to shoot your attacker, then you are negligent if you do not pull the trigger. If you thought your attacker was a werewolf, zombie or your mother in law, you might have trouble in court.
RULE # 9: Everything looks better with light on it.
In the world of gunfighting, you cannot shoot what you cannot see. And, you cannot justifiably identify a threat if you cannot see your attacker. Light equals control and bad guys don't like it. They're like vampires. (Don't tell the jury that.) Even if you do not carry a handgun, carry a light and use it. Another bright thing that's a good idea is a laser. If a fiend attacks you in the dark, shine a Surefire in their face, paint their chest with a bright – Crimson Trace – dot, and without ever pulling a trigger you just might convince them they screwed with the wrong citizen.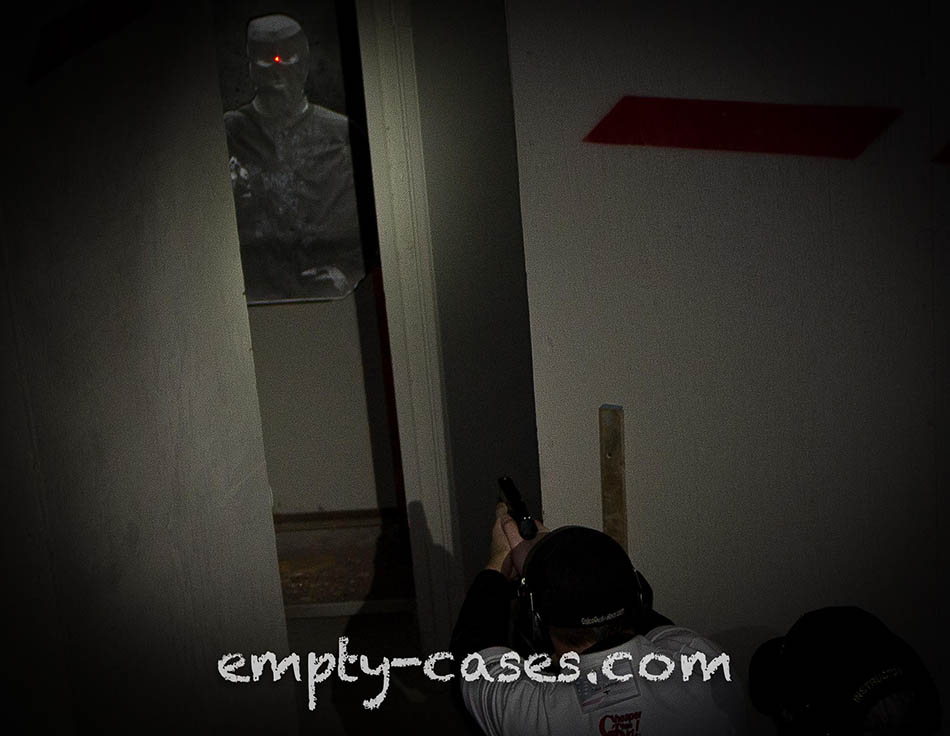 RULE # 10: Never be more than five shots away from cover, a reload or a long gun.
Expect your worst shot in practice to be your best shot when a hoodlum is trying to stick a switchblade in your gut. You might miss, run out of ammo and need more. Handguns are not great at stopping a fight. They're not in the same league as a shotgun or a rifle. When you're out and about, have a reload with you. When you are at home, have a long gun where you can easily get to it.
And obviously, it's harder for the bad guy to shoot you if you are behind something.

This is a condensed excerpt from the book, Handgun Training for Personal Protection. The book is available direct from Amazon where it has 28 reviews and 4.5 stars. It  is also available for purchase at the Gunsite Pro Shop. The foreword was written by Sheriff Jim Wilson.