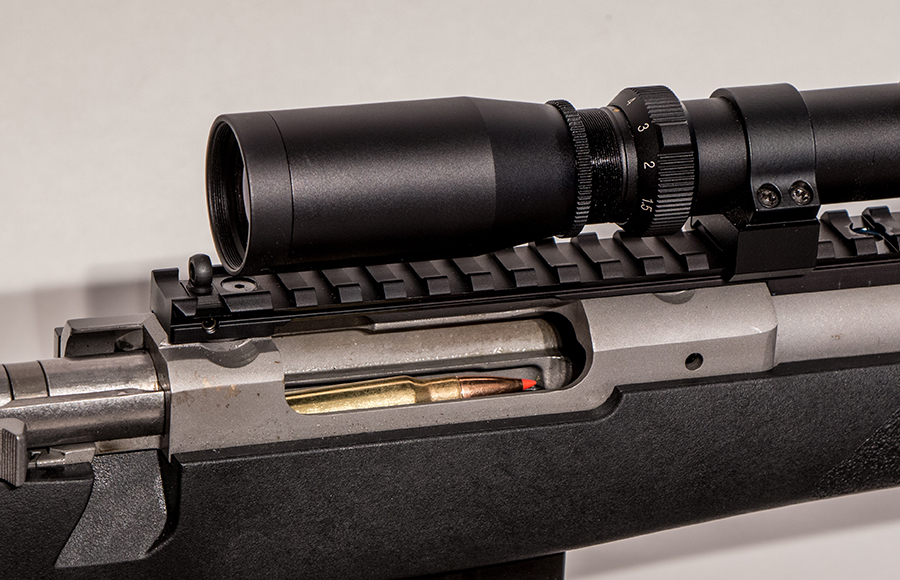 When my best friend Johnny Walker moved to Kodiak, Alaska to run the Baptist Mission on the island, he was not ideally armed for that geographic location. We talked several times about what he could most affordably secure to be properly equipped. In the end we settled on slightly modifying his Colt 1911 and on a Scout Rifle.
For the Colt we added XS Big Dot sights to assist with fast acquisition and his aging eyes. We also installed a set of Wicked Grips' window grips and secured some Buffalo Bore hardcast loads just in case he needed to shoot a big brown bear off of him or someone else.
For a long gun a Scout Rifle seemed ideal, given the general-purpose role the rifle would fulfill. However, my friend is not a fan of the true Scout Rifle with a long eye relief scope. So, I mounted a Leupold extended eye relief 1-4X VX II on an XS Sights rail. This will allow him to use a scope without interfering with the reserve ghost ring sights, and it will allow for the mounting of a traditional riflescope if he chooses. The Hornady 165 gr. GMX load is suitable for bear, bad guys, or anything else in North America.
One thing about the Ruger GSR that I consider less than ideal is the Mauser style action. In most cases this action will not allow you to drop a cartridge in the ejection port and close the bolt; cartridges must be fed from the magazine. However, about half of the Ruger GSRs – like the one I picked out for Walker – will permit under hazard loading in this manner. If the rifle has been run dry you can very swiftly load individual cartridges. Keep this in mind if you're looking for a Ruger GSR.