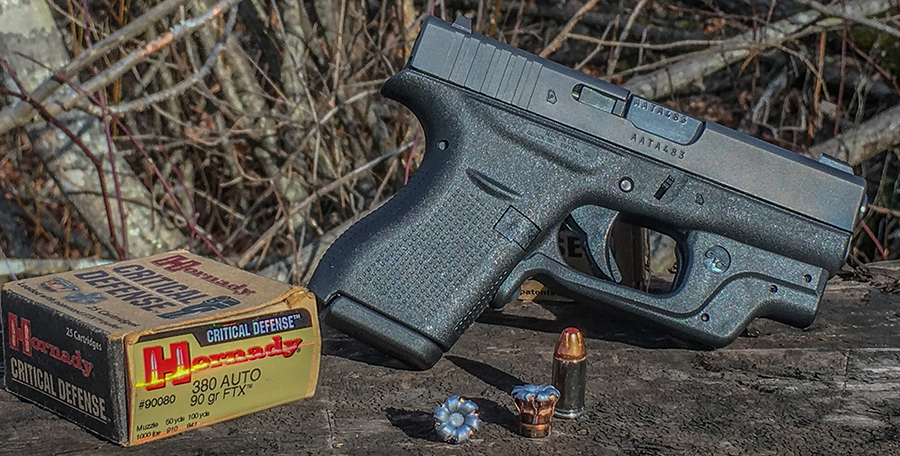 The compact defensive handgun is currently the most popular selling firearm. Folks are starting to get the message they are responsible for their own safety and little pistols are the easiest way to make that possible. Thing is, due to their compactness and short sight radius, little pistols can be hard to shoot. They're also not very powerful. This means in most cases you need to make some alterations to the sights and select your carry ammo with care.
Glocks are not my favorite handguns but I do have extensive experience with them. Enough to know that like with most defensive handguns, combining them with a set of XS Sights and a Crimson Trace laser should predate any range or carry excursion. Those who've read my book, Handgun Training for Personal Protection, should be acutely aware of this.
If you're the proud owner of a new Glock 42, check out this video on the benefits of the XS Big Dot Sights and Crimson Trace lasers. I'd also encourage you to pay particular attention to the Hornady Critical Defense ammo that's being used. In the .380 ACP chambering it offers a reliably expanding option that's light on recoil with good terminal performance.
A gun in your pocket is not enough. You need to be able to shoot it with proficiency and you need to shoot ammunition capable of stopping a threat.