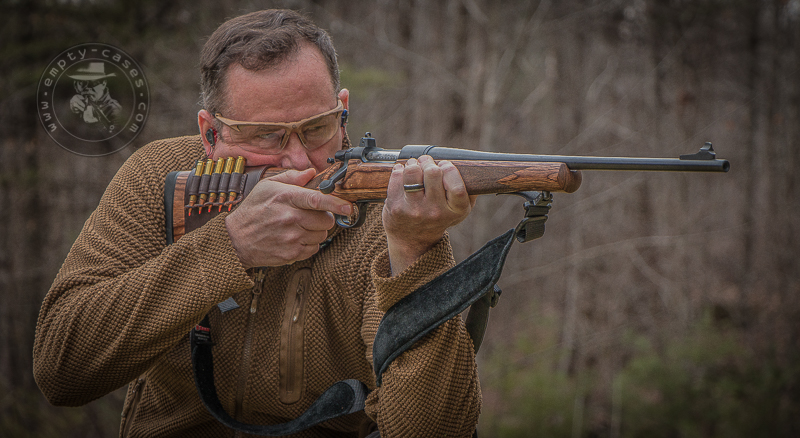 During the last month I've spent a good amount of time with Remington's new Model Seven LS. This is an 18 inch barreled compact bolt-action rifle with open sights and a laminated stock. As far as I'm concerned, it is the handiest and best looking rifle Remington builds. I consider it a worthy replacement for the discontinued and now lionized model 600; the rifle Cooper built his first scout rifle on.
You may or may not appreciate the commonly accepted characteristics of a scout rifle. The arguments over the minutia of the definition and the long eye relief scope have drowned out the underlying premise, which is the real beauty of what Cooper was trying to teach us all along. He wanted handiness and shootability built into a rifle that would excel at the snap shot.
With some help from Timney Triggers, XS Sights, and Galco, Remington's new Model Seven can serve as a good example of what Cooper was preaching. Some folks just missed the message because they were caught up in the weights and measures.
Fixing the Trigger
As nice as the model Seven LS is, it had a problem right out of the box. The trigger, though crisp, at almost seven pounds was way on the heavy side. Fortunately, Timney manufacturers two triggers for the model Seven. One is their standard trigger and the other is the Calvin Elite. The Calvin Elite is two things. First it is the best trigger Timney makes. Second, it is the best trigger you can buy for a Remington model Seven. I ordered one, had it set at the factory for a two-pound pull weight, and then I installed it in about 15 minutes.

Fixing the Sights
The factory sights were the next thing I attacked. Since I had no intention of putting a scope on this rifle, I went straight to XS Sights and ordered their ghost ring sight set for the model Seven. Unfortunately, Remington has decided to cut corners a bit and the front sight on the new model Seven is a one-piece unit. In other words, there is no dovetail in the sight ramp. I had to order a stock ramp from XS and had to fiddle with it some to make it work.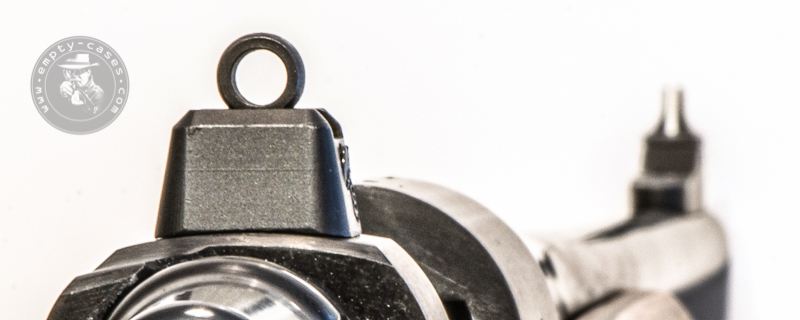 Handiness Realized
Next I attached one of Galco's new RilfeMann slings and stepped out to the range. The little rifle handles like a samurai sword. Running it through various drills I've subjected numerous scout rifles too, it performed as well or better than any of them. In good light the XS Sights are not a hindrance and the complete package (with sling) weighs only six pounds, 10 ounces unloaded.
At just the other side of half a century in age, I'm finding it increasingly appealing to simplify my life. Part of that is simplifying the tools I live with. A quick handling compact rifle with a good set of sights is a pleasure to carry and shoot. And, there is never any worry that the scope might fog, break, or lose its zero. Cooper had an intense distrust of optical sights. I don't share that fear but for sheer ruggedness, steel iron sights are hard to beat.
You might not be a scout rifle fan but consider the concept more than the argued definition. That is where the real beauty is found. Few things in life are as wonderful to utilize as a rifle that is handy and remarkably shootable. It might be second only to a good sharp knife or dad's old claw hammer.
A feature article with more details on this rifle and accessories will soon appear in Gun Digest magazine.