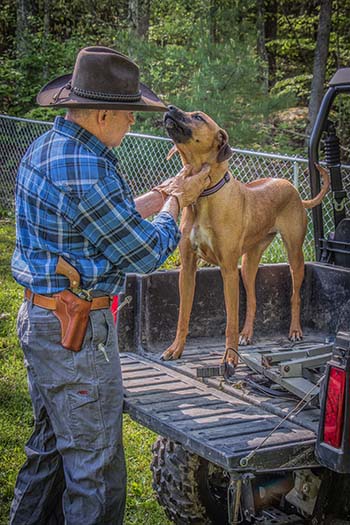 Richard Mann was born and raised in the West Virginia hills and has hunted from the Montana mountains to the green hills of Africa.
Richard has a military, law enforcement, firearms instructing, and competitive shooting background. He has authored several books and currently contributes to the following publications and websites:  SHOT Business and SHOT Daily, Field & Stream, American Rifleman, American Hunter, Shooting Illustrated, Gun Digest, Outdoor Hub, ScoutLook Weather.
This blog is a journal of the experiences Richard, his family, and his friends enjoy with regard to guns, shooting, and hunting. It is also a portal to Richard's published works.
A hillbilly at heart, Richard lives on Shadowland – his shooting range in West Virginia – with the most understanding wife in the world, their three kids and a very protective Rhodesian Ridgeback.