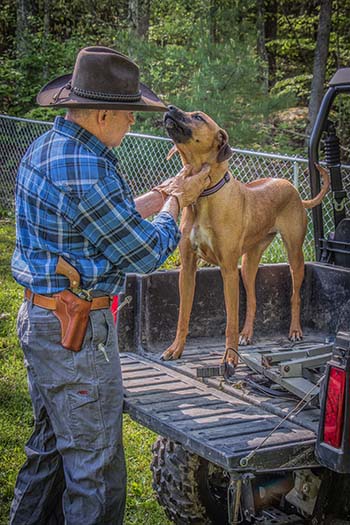 RICHARD MANN

Richard Mann was born and raised in West Virginia, and has hunted from the Montana mountains to the green hills of Africa.
Richard has a military, law enforcement, firearms instructing, and competitive shooting background. He's is the author of Rifle Bullets for the Hunter, Handgun Training for Personal Protection, Shooter's Guide to the AR, 13th Edition of Cartridges of the World, and Under Orion. He latest book, The Scout Rifle Study, will be released in print format soon.
Richard currently contributes to the following publications:  SHOT Business and SHOT Daily, Field & Stream, American Hunter, Shooting Illustrated, Gun Digest, Ballistic.
The Empty-Cases website is a written and video journal of the experiences Richard, his family, and his friends enjoy with regard to guns, shooting, and hunting. It is also a portal to Richard's published works.
A hillbilly at heart, Richard lives on Shadowland – his shooting range in West Virginia – with the most understanding wife in the world, their three kids, and a very protective Rhodesian Ridgeback.