100 copies of Under Orion, Hunting Stories from Appalachia to Africa, VOLUME 2, are now available for pre-order. Each copy will be autographed by Richard Mann and will be numbered: # of 100 in the order purchased. Delivery is expected by the end of January 2021. When you place your order you should be given an opportunity to provide instructions on how you would like your book inscribed by the author. If that option is not offered through PayPal, e-mail gunwriter@me.com with the instructions, the buyer's name, and the PayPal transaction number.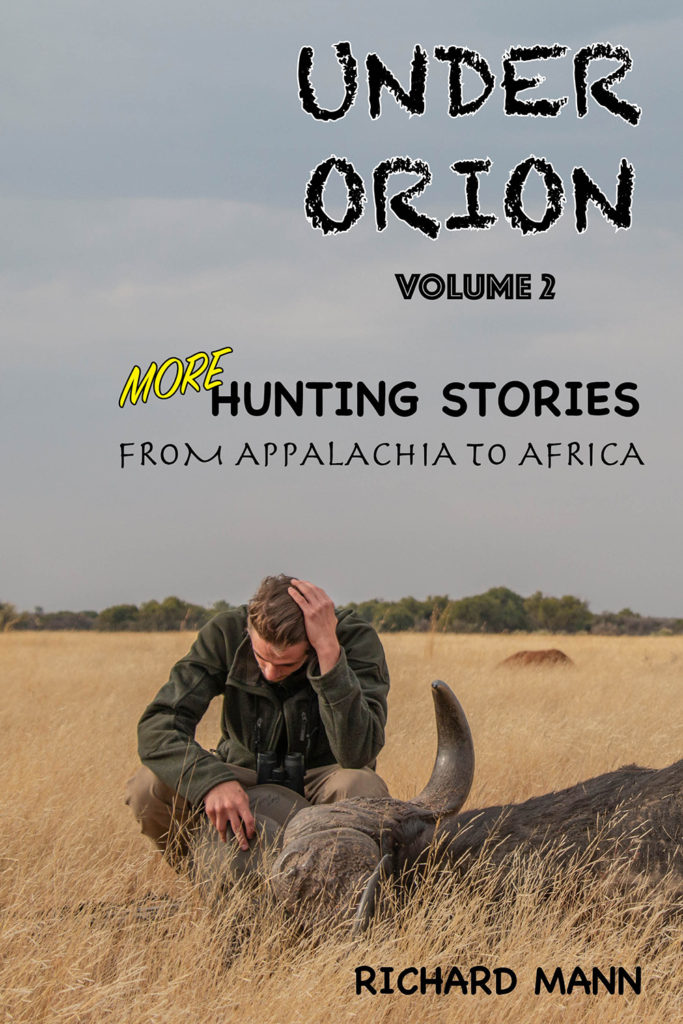 ORDER YOUR COPY FROM AMAZON
---
Read what other writers are saying about Under Orion, VOLUME 2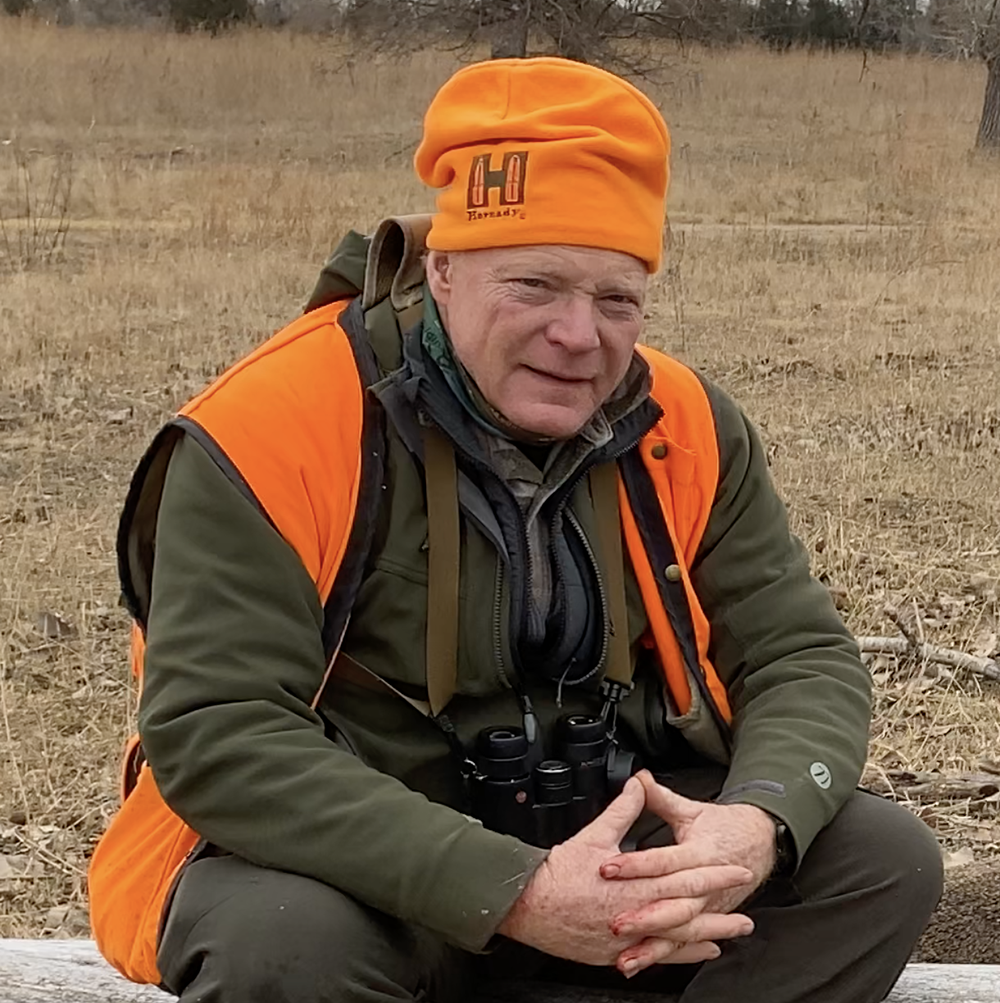 "Richard Mann is that unusual rarity, scarcer than a typical 12-point whitetail or a 40-inch unicorn: Richard Mann is an honest gunwriter! Richard has been there and done that. He tells about it as he sees it, the way it happened…and he tells it well, in his own distinct, conversational, easy-to-read style. He's also my friend! This last part doesn't speak well of him, but I'm proud of it. I always enjoy a Richard Mann story…you will, too!"
---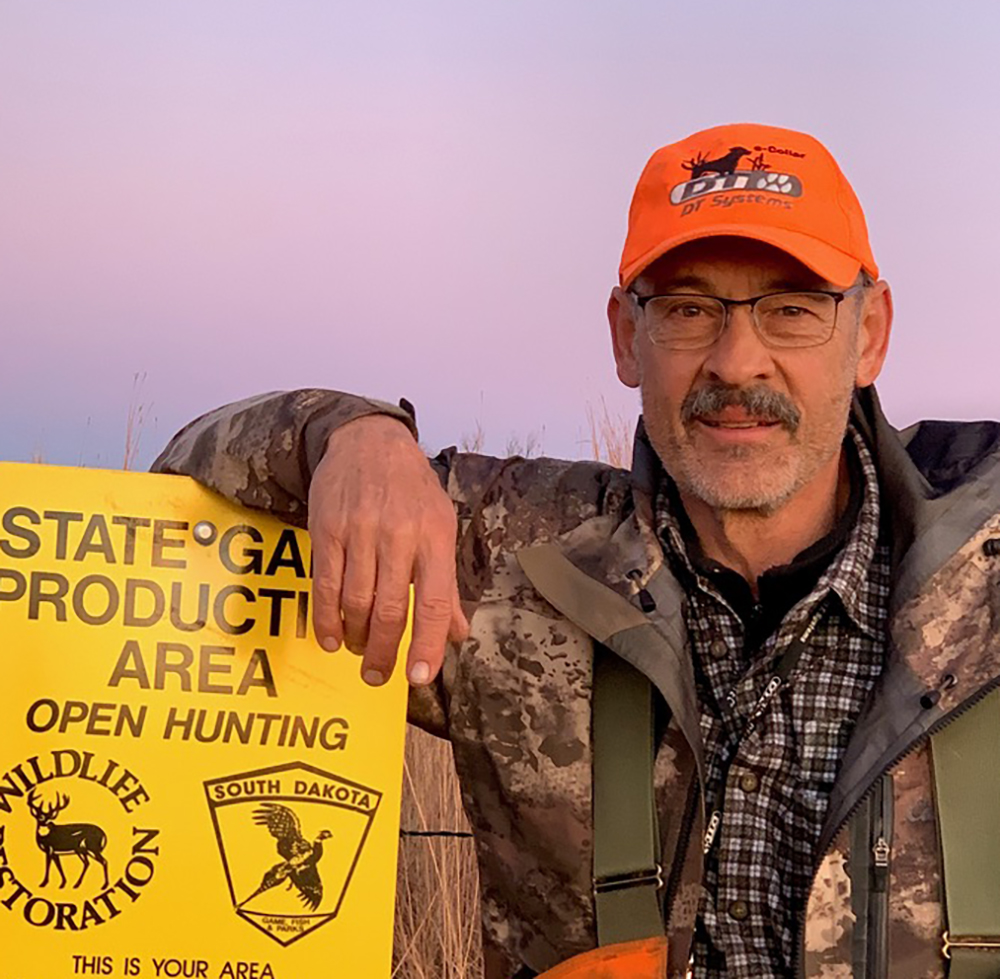 "Richard Mann is one of the most authentic gun writers in America today. He dispenses with the fluff and stuff, yet entertains with wit as well as wisdom, bringing a rare and real humanity to a subject all too often sterile and mechanical."
---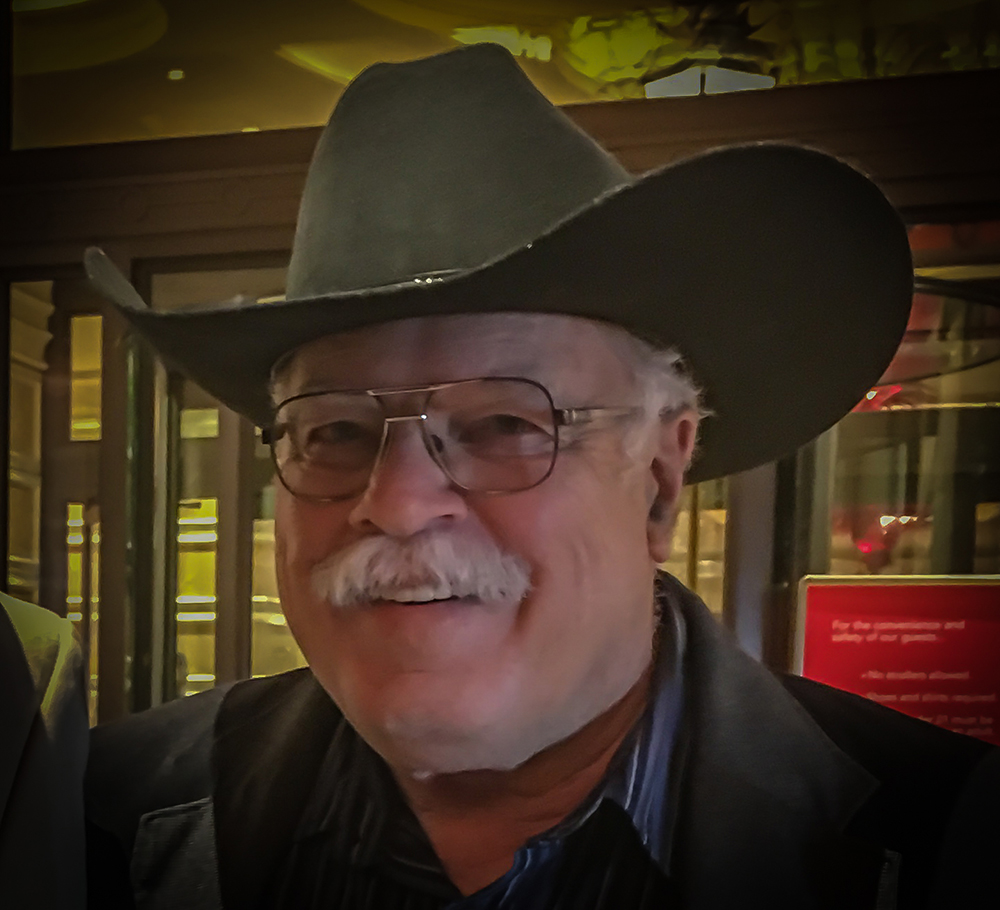 "Richard Mann ruined my day. He sent me this book, requesting a quote, and my intention was to scan it quickly and write something nice. It didn't work out that way. Mann's wit, humor, and huntingexperiences around the world demanded a serious read. His stories captivated me, and I'll wager you react the same way. This is the best book of hunting tales that I've read in years. Treat yourself to this book. It's a gem."
---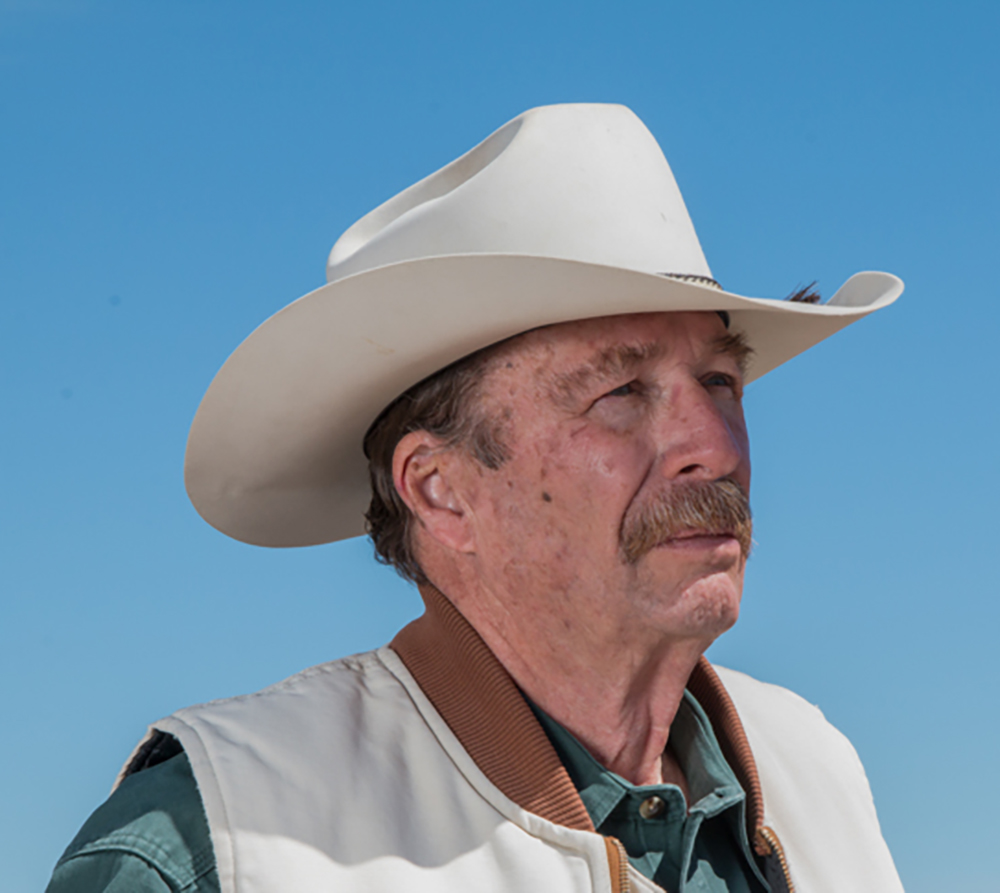 "I have hunted with Richard Mann from Newfoundland to Mozambique and one of the things I admire about him is his ability to tell a good story. You are going to enjoy these hunting tales. I can pert'near guarantee it."
---
Read the Foreword for Under Orion VOLUME 2, written by Adam Heggenstaller, Editorial Director for Game & Fish magazine: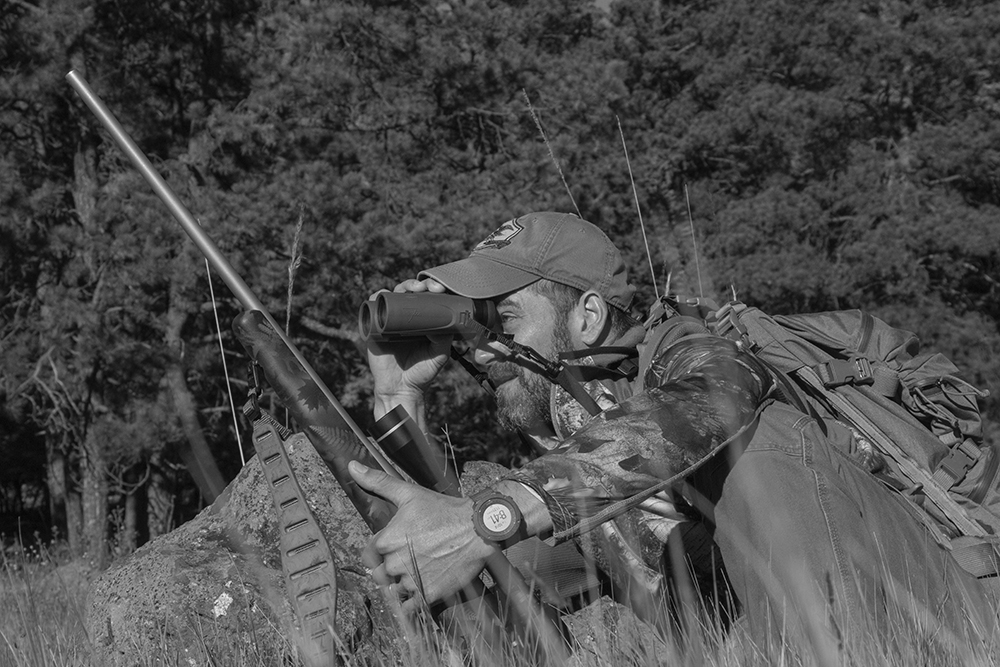 "Hope you don't mind a few mouse turds on the counter. We'll probably have to clean this place up some."
Such was the welcome speech Richard Mann delivered for my benefit as he pushed open the weathered door to his family's camp in eastern West Virginia. Richard had pretty much grown up there, but some time had passed since anyone had stayed within the cabin's walls and I suppose he felt the need to prepare me for the conditions. Although I had never set foot inside the modest two-story structure, the place felt comfortably familiar—mouse droppings and all. It was the classic hunting camp, complete with worn (but not worn-out) couches, coffee cans of unknown age in the cabinets, faded coats hanging beside the gun rack, dim and eclectic lighting sources, scattered knives and cartridge cases, and all the other elements of paradise.
Yet at the same time, Richard's camp was undeniably different and singularly unique. Its walls had their own stories. As we sat around the fire during that first night in camp, Richard became a conduit for these tales. He moved them from past to present, from memories to narratives that were enjoyed in the very moments of their delivery. His storytelling became the camp's voice. I learned a lot about the place—and the man who invited me there—that evening.
Contrary to popular opinion, not all hunters enjoy telling stories. Some would rather keep their memories to themselves. As an editor, it's my job to encourage hunters to share their experiences through carefully crafted writing, but I understand the reluctance to bare private moments in front of a strange audience that today, with many stories being posted online, has the potential to reach into the millions.
A writer must be willing to expose not only his actions, but also his thoughts, feelings and emotions, and then be prepared to receive judgment and criticism. Oh yes, compliments and praise will usually follow a good story, but for some reason readers are more apt to point out perceived shortcomings than offer appreciation.
Lucky for us, Richard Mann likes to tell stories, and he has enough good ones to fill a second volume of Under Orion. He delivers them honestly and directly, and just like his assessment of camp conditions, his words don't always paint a pretty picture. He doesn't shy from emotion. He admits his mistakes. He keeps it real. Readers may judge him, criticize his actions and disagree with his conclusions (see "Turkey Hunting is Stupid" and "The 30-06 Sucks"), but no one can doubt his commitment to telling a story the way it happened. Richard has hunted around the world and has plenty of success stories to tell, but his choice to include in this book some of the times when things didn't go according to plan is the mark of a true hunter (and writer) confident in his experience.
Sharing that type of experience is one of the most important things a hunter can do. The future of our sport and lifestyle demands it, for without hunters willing to teach others what they
have learned, our kind will disappear. Rare, perhaps nonexistent, is the hunter who has learned everything from marksmanship to woodsmanship by himself. There are too many technicalities and nuances that cannot be fully understood until another hunter with more experience explains or demonstrates them. We must help, mentor and encourage hunters both new and old to ensure our tradition continues.
Along with being a writer, Richard is also a good teacher. He taught his family to shoot and hunt, and some of his proudest moments during those journeys are included in this book. During my 15 years of working with Richard, I've relied on him to handle assignments ranging from gun reviews to shooting drills. Along the way, I've learned more about rifle slings, offhand shooting and bullet performance from him than anyone. His technical background is vast, particularly in the field of cartridges and ballistics, but he doesn't fall into the trap of spitting out numbers and describing gun features simply to fill a paragraph. He explains why they matter. In the most practical sense, he teaches.
Learning is best when it is enjoyed. Hunters can learn some things from Richard Mann, and they'll have a good time doing it. Richard calls himself a hillbilly (I think West Virginia residents are required to refer to themselves that way), but I think he's better described as a hunter. A hunter who is not afraid to share his experiences—good and bad—to entertain, affirm and help others. A hunter of the best kind.