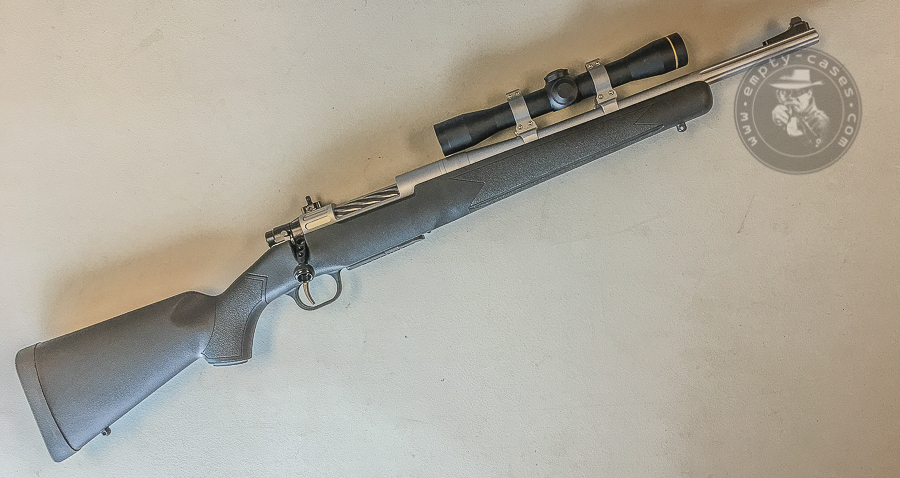 Some who operate in the shadowy world of the scout rifle elite have proposed nothing new or worthwhile would come of the 2016 Scout Rifle Conference, which starts next week at Gunsite Academy. Speculations have included the notion that the event is nothing more than an attempt to legitimize a rewrite of Coopers' Scout Rifle definition.
Neophobia in the gun world is at its height and so is the "not invented here" or "I didn't think of it" mindset. And, negativity on the Internet in blogs, videos, and talk forums seems to be the wave of the future. The best way to obtain web site traffic is to either talk bad about products or people, or be well endowed. Since few gun folk have a set of double Ds to show off, bashing someone or something is the most prevalent course of action to illustrate your assumed genius or to get "hits."
I've written negatively about some things and some people but it's rare. I prefer to write about the stuff I actually use that works, and the people I know who have a positive story. Due to the drama it does not create, this does not drive a lot of web traffic. But, I do this because the stuff I use that works, and the people I know who are impressive, are the things I'm passionate about and familiar with. (Here's a tip for aspiring gun scribes: Don't attempt to write with authority on things you know nothing about.) That's why I write about things I know and consequently, it's why I don't have the time or interest to investigate crappy guns or folks I don't like.
Enough of the soapbox rant; the purpose of this journal entry is to announce that the 2016 Scout Rifle Conference has already produced something new and exciting and it does not even start until Sunday. I collaborated with Jerry Dove of Dove Custom Guns to create an affordable Scout Rifle to show at the Conference and it is now complete.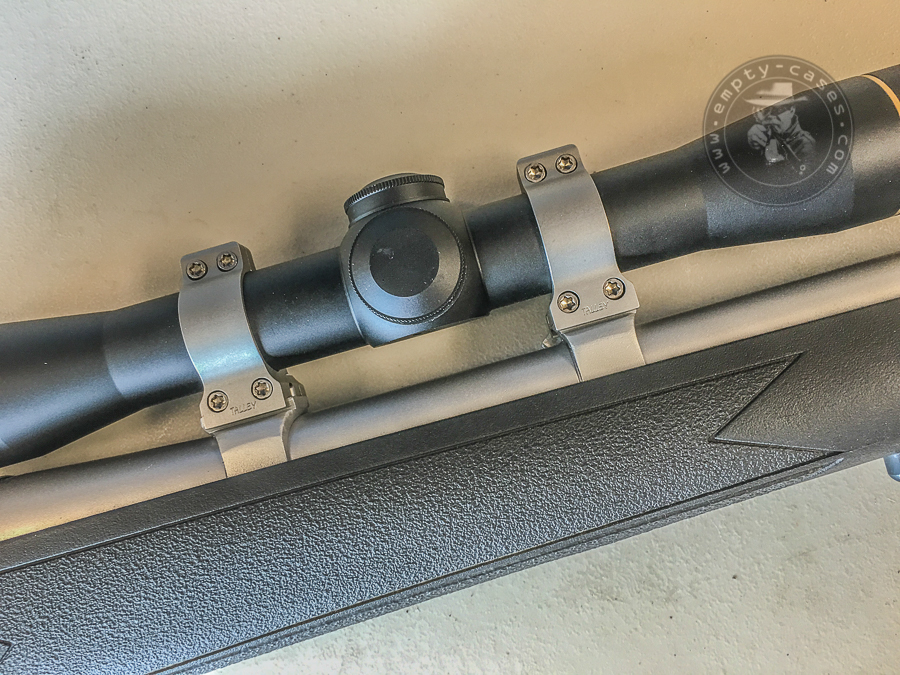 This project rifle was based on the Mossberg Patriot Youth Super Bantam Rifle chambered for the 308 Winchester. (We chose the Mossberg Patriot due to its affordability, its excellent five-round detachable magazine, and the fact that my son and I used a Patriot with great success in Africa.) Our goal was to create a 3.0 kilo (6.61 pound) Scout Rifle that cost less than $ 1000.00 all up. We did not get there but as Cooper would attest if he was still with us, that's no surprise. The 3.0-kilo limit rests somewhere near the realm of unobtainum.
We did get very close. This rifle measures 34.75 inches long, is equipped with XS sights, a Timney trigger, an Andy's Leather Biothane Rhodesian Sling, and a Leupold Scout Scope in excellent all-steel Talley Rings. All up it weighs 6.9 pounds (3.13 kilos.) As for cost – with scope – here is the breakdown:
Rifle: $ 280.00, XS Sights: $ 100.00, Timney Trigger: $ 115.00, Andy's Leather Biothane Sling: $ 65.00, Leupold Scout Scope: $ 300.00, Talley Rings: $ 160.00, Sub Total: $ 1020.00, Custom Scout Scope Mounting: $ 350.00
TOTAL: $ 1370.00
What is not reflected in the above price is the diet Jerry Dove put this rifle on. By shortening the barrel to 16 and 5/16 inches and by removing some unneeded weight in other locations, he managed to shave about 6 ounces. I asked Dove what he would charge to do that again and he said, "You cannot afford it."

I'll follow up with a full report on how it performed. (I have not shot this rifle yet.) In the mean time, if you're interested you can have one almost like it, but about six ounces heavier, for around $ 1000.00. That price includes the cost of the rifle but not the scope. I hope you'll notice that if all you desire is the ability to mount a scout scope to your Mossberg Patriot, Dove can make that happen for $ 350.00 plus the Talley rings. The Mossberg LBA trigger is pretty darn good out of the box and the way Dove executes the scout scope mount, you'll still be able to mount a traditional riflescope too.
Stay tuned!